Arriving May 17, JOHN WICK: CHAPTER 3 – PARABELLUM marks the third film in what has not only become one of the premier modern action franchises, but also a unique and immersive world for audiences to explore in intriguing detail.
Long after Keanu Reeves' title character has finished battling literal armies of highly trained, cold-blooded killers, we'll have an entire society to delve into, thanks to the detail and imagination of writer Derek Kolstad and director Chad Stahelski. Here are the rules of John Wick's world.
Rule #1: Be Nice to the Dog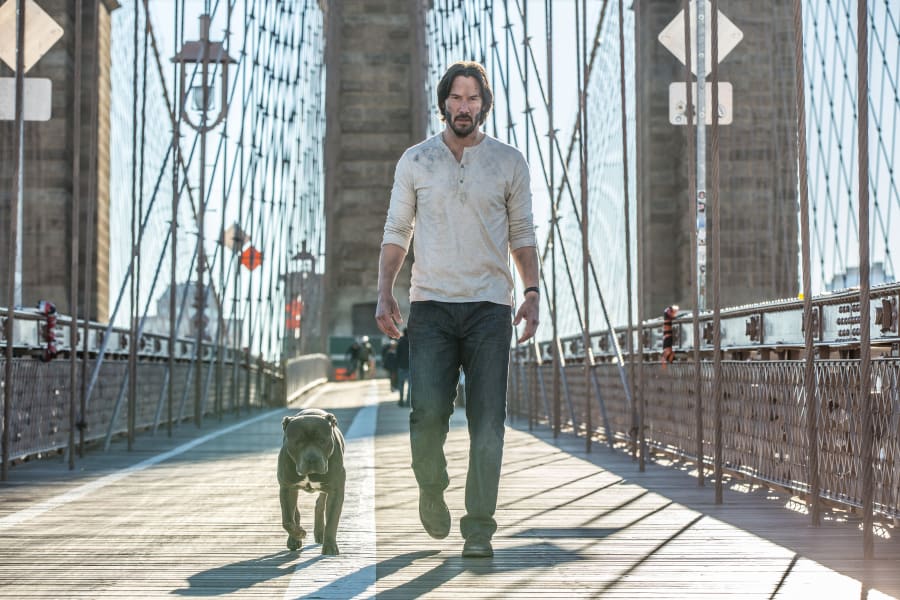 The first two JOHN WICK films have earned more than $250 million worldwide. That's a remarkable achievement for a franchise that came out of nowhere, after THE MATRIX fight choreographer Stahelski and his longtime partner, David Leitch, directed Kolstad's lean, mean script about an assassin (Reeves) who's drawn out of retirement after Russian mobsters kill Daisy, the dog he received as a gift from his late wife (Bridget Moynahan).
Certainly, "don't kill a dog" is perhaps the No. 1 rule that all films should follow. Even so, it established a fascinating foundation for the world and mythology of JOHN WICK that continues to expand with each new installment and each new choice that the character makes.
Rule #2: The Continental Rules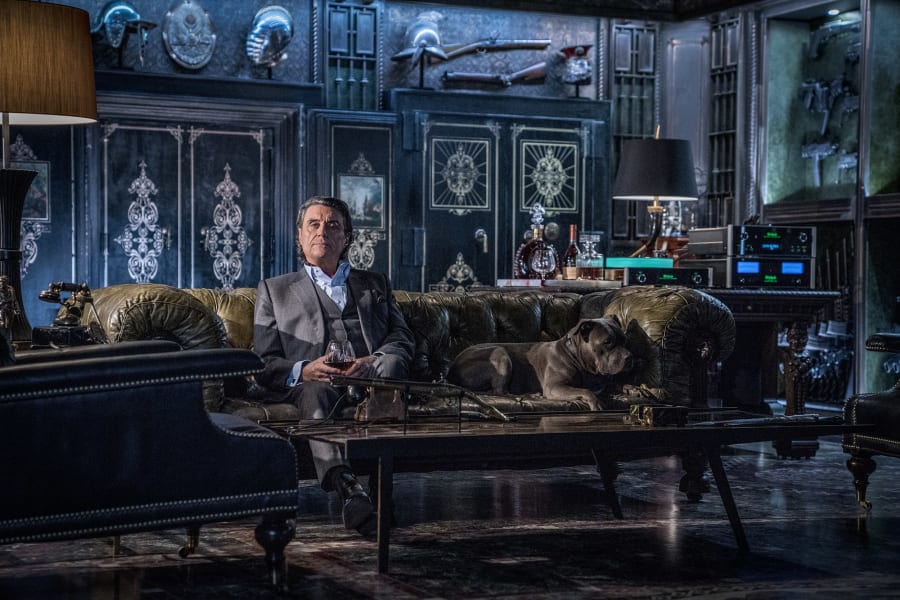 The world's nucleus is The Continental, an elegant, mysterious hotel where people like Wick come for various sorts of information. You can find gossip, new assignments and other insider information about members of this deadly, secret society at the hotel.
Winston (Ian McShane) is its avuncular owner, a man who trades in murder but possesses an unexpected soft spot for John Wick. An authority figure who's himself shrouded in mystery, in the first film, Winston helps John find the men who killed Daisy. Later, Winston gives Wick a tremendous gift — an hour-long "head start" after a contract is put out to all of the worldwide members of The Continental to hunt Wick down and kill him.
Rule #3: No Business in The Continental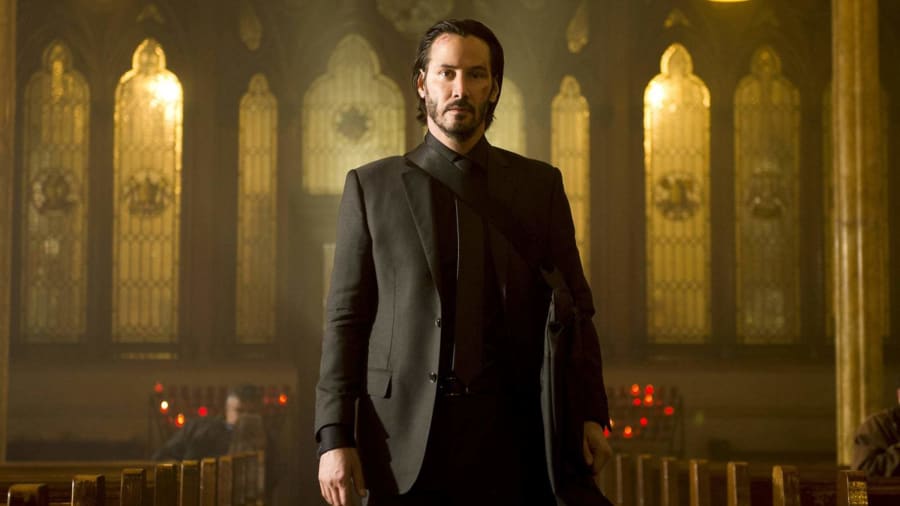 Wick earned that would-be death sentence because he broke The Continental's biggest rule: Do not conduct "business" (as in, don't kill anybody) on the premises. Ms. Perkins (Adrianne Palicki), a fellow assassin who targets John in the first film, learns this lesson the hard way after she kills another colleague on hotel grounds. (To be fair, she was incentivized by the prospect of a double bounty on John's head.)
Wick receives his own contract in JOHN WICK 2. Italian crime boss Santino D'Antonio (Riccardo Scamarcio) attempts to kill John, and then announces plans to seek indefinite refuge within the walls of The Continental, where he (supposedly) cannot be touched.
What's consistently thrilling about the JOHN WICK films is how his allies and opponents alike try to stay out of his way. Though there's a hierarchy among these sometimes-honorable thieves, they all know Wick's "work" and don't want to become part of it. Some, like Winston, admire his efficiency and sheer effectiveness as a killer. Others, like the Bowery King (Laurence Fishburne), broker temporary deals with Wick in order to further their own criminal enterprises — and perhaps to avoid being his next target.
Rule #4: Maintain Honor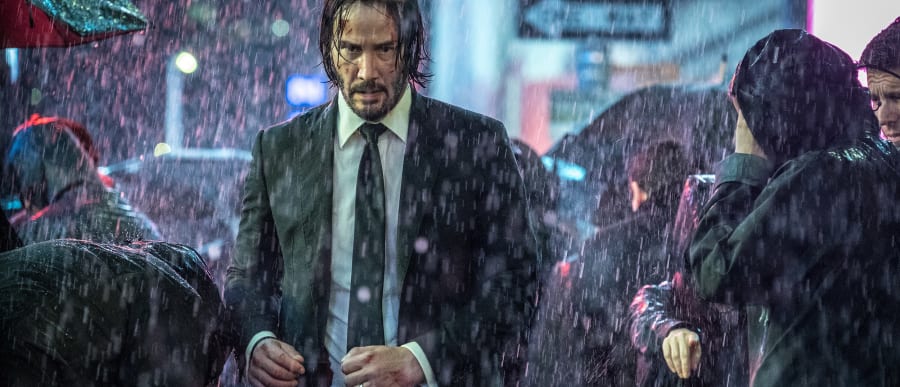 That largely unspoken code of honor helps define the choices that John makes, especially when he's violating it — either because his target did first, or they're exploiting the code. Aurelio (John Leguizamo) is a chop shop proprietor who refuses to dismantle John's prized Ford Mustang after Tarasov's son (Alfie Allen) steals it, and then provides a safe haven for John after he retrieves the car from a competitor.
In JOHN WICK 2, John faces Cassian (Common), a largely silent killer with whom he's evenly matched, and extends him the courtesy of not killing him after their protracted face-off ends in a near-stalemate. And John prevails upon the Bowery King for assistance on the eve of his excommunication from The Continental's ranks and protections.
Rule #5: Survive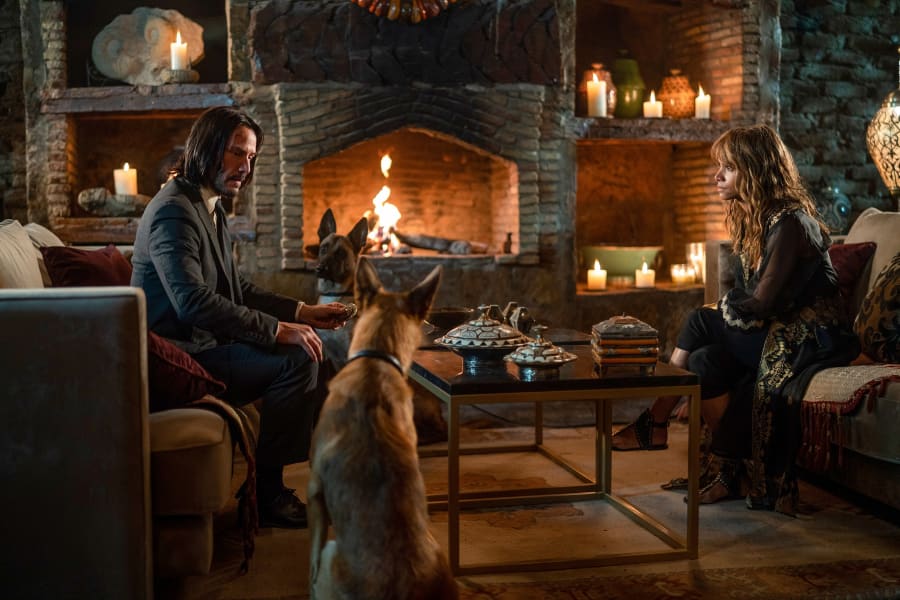 So, what does all of this mean for John in PARABELLUM? The killer-turned-fugitive has a "marker," thanks to Winston's generosity. This allows Wick to call upon a colleague — perhaps newcomer Halle Berry, who plays Sofia — for assistance against the coming horde.
Suffice it to say that more than a few lingering questions will be answered when PARABELLUM arrives in theatres. But the emerging legacy of the JOHN WICK franchise is that even after the title character has killed everyone in his path, what endures is the rich, intriguing world-building of the franchise and all of the little details that make it feel vivid, believable and most of all, alive.
JOHN WICK: CHAPTER 3 – PARABELLUM opens on May 17.