Musician biopics remain a hot genre in Hollywood. Queen and Freddie Mercury had their story told in BOHEMIAN RHAPSODY, a film that won four Oscars® and contended for Best Picture. Later this year, audiences will get to know more about another musical legend, Elton John, when ROCKETMAN blasts into theatres. Studios are looking at artists who can fuel the next big biopic, and we are happy to help them with suggestions.
We recently ran down a list of 1970s artists who'd make for some excellent, dramatic fare — from Bruce Springsteen and David Bowie to Diana Ross. Now, let's move to the 1980s and single out some musical acts that deserve their own Hollywood biopics. How many of these would you like to see?
Prince
A genius musician who was as gifted a guitar player as he was a songwriter, Prince Rogers Nelson crafted some of the decade's most memorable songs and conquered the industry with both the album "Purple Rain" and the movie of the same name. Exploring his creative process would make for an outstanding drama, but the biggest question is, who on earth could possibly play Prince on screen?
Run-DMC
Rap crossed over into the mainstream in a huge way in the 1980s, thanks in part to MTV and the charismatic rappers who made memorable videos. Run-DMC led that charge, becoming the first hip-hop/rap group to have a gold album (in 1984) and turning Aerosmith's "Walk This Way" into a massive, chart-topping track. They were pioneers in the rap world, and a movie would remind folks of that.
Beastie Boys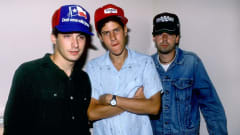 If Run-DMC deserves a movie, so too do the Beastie Boys. The three rappers from New York City conquered the frat-boy crowd with their hilarious tongue-in-cheek album "License to Ill." But their musical talents kept them in the spotlight and led to such award-winning albums as "Check Your Head," "Ill Communication" and the vastly underrated "Paul's Boutique." Still, a Beastie Boys movie that only focused on the creation of "License to Ill" would be fascinating.
Madonna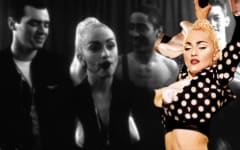 Are there many pop stars that are bigger than Madonna? And yet, the Material Girl remains a mystery to many, so a biopic could shed some light on her rise to fame and the fight she waged to stay on top. Madonna has had a blisteringly hot career, but her work in the 1980s — which spanned music, movies and fashion — spawned classics from "Like a Virgin" to "Like a Prayer" that would pack theatres from coast to coast.
Billy Joel
Elton John is getting a biopic. Why not the other Piano Man? Billy Joel may be beloved in New York, but his songs are worldwide sensations, and his story would fuel a fascinating biopic. The iconic songwriter climbed the charts in the '70s and '80s, producing massive albums in this decade, including "An Innocent Man" and "The Nylon Curtain." Basically, we just want a movie to explain to us how he got model Christie Brinkley (NATIONAL LAMPOON'S VACATION) to marry him!
U2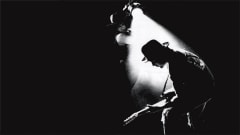 U2 is arguably the biggest band of this (or any) decade. If you are going to make a U2 movie — and you should make a U2 movie — you have to focus on the writing and recording of "The Joshua Tree," which remains one of the most influential albums of all time. It's the record that made a big rock band monumental, and so long as you find the right actor to play Bono, half of your battle already is won.
Guns 'N Roses
This movie would rock. Plain and simple. But it would have to be R rated. And the band could not be involved in the creation. Any time a band contributes to its own biopic, the truth gets watered down and the edges get softened. The story of the rise and fall of Guns 'N Roses would be epic, but it would need to tell the whole truth, from an insider's perspective. Also, the "Appetite for Destruction" songs would sound incredible pumped through an AMC theatre's sound system.