Audiences have been enjoying the musician biopic genre at the movie theatres lately. BOHEMIAN RHAPSODY packed houses at a record-breaking pace (and the OscarsÒ took notice with a handful of trophies), and anticipation is high for the Elton John movie ROCKETMAN, in theatres in May.
We have been looking over the past few decades and picking out artists from the 1970s and 1980s who deserve their own movies. That brings us to the 1990s, when grunge rock and gangsta rap clashed with boy bands on the Billboard charts. These are a few of the bands and singers from that decade who we think would make for fascinating musical biopics. Which of these would you be interested in seeing on the big screen?
Kurt Cobain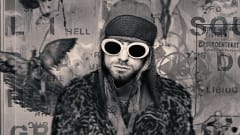 Rock legends often leave us before their time, and Kurt Cobain's suicide still impacts Nirvana fans to this day. The band was at an all-time high when the singer-guitarist took his own life, and while drummer Dave Grohl has gone on to find enormous success with the Foo Fighters, there's no question Cobain left his mark on the music scene with his contributions to Seattle's grunge scene.
Whitney Houston
Arguably the greatest singer of her generation, Whitney Houston also left us too soon, but not before producing a vault of memorable songs that still entertain to this day. Want to shake up the traditional "life story" angle of the biopic? Create a movie that focuses on Whitney's decision to make THE BODYGUARD in 1992, and maybe get into some of the behind-the-scenes drama that fueled the hit film.
Wu-Tang Clan
Similar to the way N.W.A. was celebrated in STRAIGHT OUTTA COMPTON or Eminem was showcased in 8 MILE, a Wu-Tang movie could document the rise of the controversial rap crew born out of New York City. Focusing on Wu-Tang Clan could allow such massive players as Sean "Puffy Daddy" Combs and the Notorious B.I.G. to make cameos.
Garth Brooks
In an effort to focus on all types of musical genres, we want to look toward country, and few artists in the 1990s were bigger globally than Garth Brooks. Currently recognized as the best-selling solo artist in the U.S., Brooks rose to prominence and embarked on his first world tour in 1993. But how did he get so big? And what goes into his songwriting process? A movie could reveal all of that.
Backstreet Boys
There's a stellar documentary making the film festival rounds about Lou Pearlman, the con artist behind *NSYNC and the Backstreet Boys. But the "boy band" craze of the 1990s deserves more attention than that, and Backstreet has a crazy story that would fuel a proper biopic. Also, think about the soundtrack sales that would come with a hit Backstreet Boys movie!
Pearl Jam
When the grunge movement exploded in the Pacific Northwest, Pearl Jam dominated radio waves with tracks from their seminal debut album "Ten." Though the band has stayed busy ever since, with a loyal fan base coming to their live shows for decades, a Pearl Jam movie that focused on the overnight success of that album — with tracks like "Alive," "Even Flow" and "Jeremy" — would be fascinating.
Green Day
In response to the grunge movement, punk rockers brought their own brand of bratty, three-chord pop music to the charts. Green Day's "Dookie" was the highlight of that era, with the Bay Area punks goofily riffing on adolescence and not caring about authority. Yes, they matured later with works like "American Idiot." But a movie about Green Day's early days could be a punk rock masterpiece.
Red Hot Chili Peppers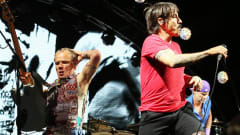 Very few bands look, act or sound like the Red Hot Chili Peppers. For years, the Southern Californian funk rockers played in the nude. Then, they gussied up their stage presence with more elaborate visuals, but never got far from the music that brought them global fame. If any 1990s outfit deserves the spotlight that comes with a biopic, it's the unusual but consistently rewarding Chili Peppers.