Throughout all of his many diverse performances — as characters good and bad, funny and serious — the one thing that remains a constant for Will Smith is his irrepressible charisma. In the new animated adventure SPIES IN DISGUISE, Smith plays Lance Sterling, "the world's most awesome spy."
There's a catch, though. It's not even that the character is animated. Smith's charm and personality make Sterling effortlessly cool and lovable, whether he's taking out bad guys while wearing a perfectly tailored tuxedo or trying to figure out how to maneuver his feathered body after being transformed into a pigeon. That's right — in this movie, Will Smith's superspy character is transformed into a bird.
Short Origins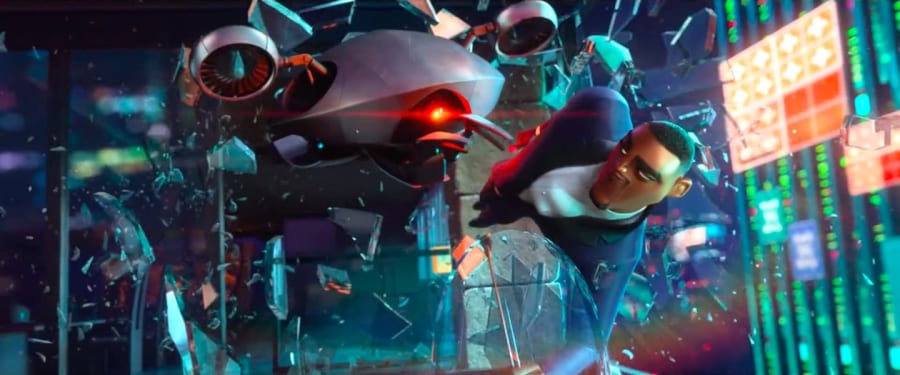 SPIES IN DISGUISE is based loosely on Lucas Martell's animated short PIGEON: IMPOSSIBLE. That's about a secret agent who encounters a scenario he never imagined when a pigeon gets trapped inside his nuclear briefcase and inadvertently sets in motion World War III. FERDINAND writer Brad Copeland adapted the concept into an unconventional, action-packed spy thriller. Then Blue Sky Studios, which found huge success with the ICE AGE and RIO series, made the film a reality.
In the film, Lance Sterling works with his polar opposite, scientist Walter Beckett. Lance is ultra-suave and cool under the heaviest fire. Walter … is not. But Walter is amazingly smart and inventive, and he's responsible for all of the incredible gear that keeps Lance alive in the field. When Walter puts a very strange new tactic into action, he and the spy have to work together more closely than ever before.
Spies in the Skies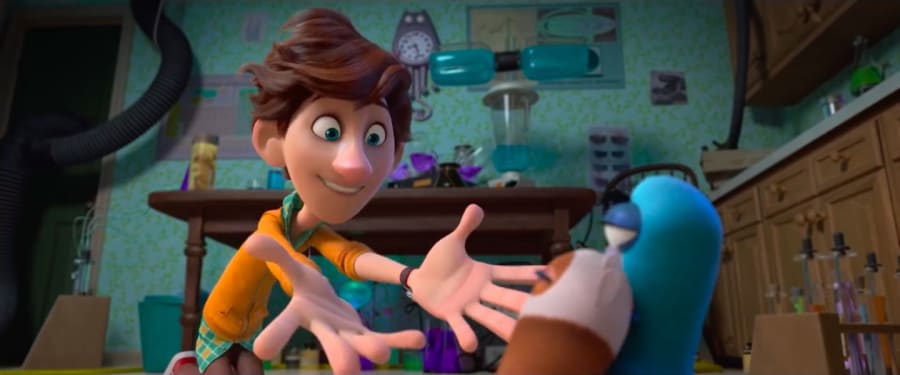 SPIES IN DISGUISE (the title is a pun!) marks the directorial debut of animators Nick Bruno and Troy Quane, whose previous work on projects like ICE AGE: COLLISION COURSE gives them unique insights into how best to capitalize on voice performances from dynamic performers like Smith.
Tom Holland (SPIDER-MAN: FAR FROM HOME) co-stars as Walter Beckett. This scientist pioneers the technology that transforms Sterling from a badass agent into a wide-eyed bird. That's not even the crazy part: Walter has to take Lance's place when the need arises for a spy still in possession of opposable thumbs. Can the young man step up to the demands of the spy game — and can a feathered Sterling succeed in the sky?
Fictional Bird, Real Car
Although it's animated, the film has adopted the approach of live-action movies like the JAMES BOND series, which teams with real-world designers to create costumes and gadgets for each new movie. For SPIES IN DISGUISE, Audi designed the RSQ E-tron concept car especially for the film as Sterling's personal vehicle. We see it providing the spy with protection, comfort and style in the first trailer — and it seems to move so smoothly that he can fall right into it to escape an explosion. There's a good chance that none of us can do that in the real world.
The film also features the talents of Rashida Jones (THE GRINCH), Karen Gillan (AVENGERS: ENDGAME), Ben Mendelsohn (CAPTAIN MARVEL), DJ Khaled (PITCH PERFECT 3) and Masi Oka (THE MEG).
SPIES IN DISGUISE takes to the skies on December 25.