"A Pakistani comedian and Caucasian couple walk into a hospital room" sounds like the beginning of a bad joke, but it's actually a short synopsis of the new romantic comedy THE BIG SICK. Written by Kumail Nanjiani (who plays himself) and his wife, Emily V. Gordon (played by Zoe Kazan), the film is based on the true story of how the pair fell in love despite their cultural differences … and one other small hurdle: Emily contracts a mysterious illness that forces doctors to put her in a medically induced coma. What, you aren't laughing yet?
The plot clearly isn't your traditional "boy meets girl" storyline, and some scenes are downright uncomfortable to watch — like when Kumail and Emily get into an explosive argument over his cigar box full of potential brides, hand-picked by his parents, or when Kumail falls apart during his Montreal Comedy Festival audition. For a rom-com, THE BIG SICK is emotionally heavy; it breaks all of the rules of fairy tales; but it's real. While many of us can't relate to everything the couple endures, we all know real love, and real life, is rarely without obstacles. The film's willingness to embrace the bad with the good makes the lighthearted moments that much more genuine — and yes, funny.
THE BIG SICK just might usher in a new era of and a renewed approach to romantic comedies; however, this isn't the first film to tackle conventionally unfunny topics with humor, both in everyday situations and on the stage. Here are a few other relatable indie favorites, also starring current or former stand-up comedians, that challenged the status quo … and won.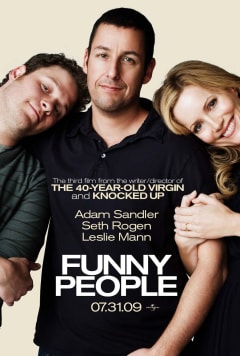 FUNNY PEOPLE, another Judd Apatow comedy, stars Adam Sandler, Seth Rogan and Leslie Mann. When seasoned comedian George Simmons (Sandler) learns of his terminal, inoperable health condition, his desire to form a genuine friendship causes him to take a relatively green performer (Rogan) under his wing as his opening act. On top of treating his disease, battling depression and mentoring the up-and-comer, he reconnects with his ex-fiancée (Mann), who is now married to someone else.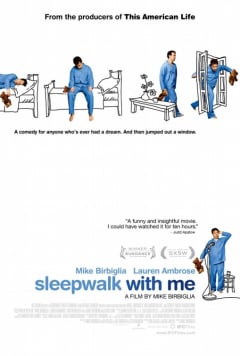 Mike Birbiglia is another comic to write and star in a movie based on his personal experiences. Birbiglia has a severe sleepwalking disorder, both in his film, SLEEPWALK WITH ME, and real life. As he struggles to express himself to his girlfriend and his audiences, his anxiety skyrockets — and his disorder dangerously worsens.
Like medically induced comas, terminal illnesses and (sometimes painful) sleepwalking disorders, unplanned pregnancies rarely cause laughter, but OBVIOUS CHILD is the exception. When aspiring comedian Donna Stern (Jenny Slate) winds up unexpectedly pregnant after a one-night stand, she is forced to face the uncomfortable realities of independent womanhood for the first time and make a difficult decision about what do to next.
Though you may not be in tears just from reading this blog, trust us, you will be when you see THE BIG SICK — from happiness, sadness or both. Don't miss it this summer at an AMC theatre near you. Get your tickets today.