This spring, we'll find out if elephants really can fly (again) when Disney introduces a new generation of moviegoers to DUMBO. The studio's live-action remake comes from the wildly creative mind of Tim Burton, the filmmaker best known for classic films such as EDWARD SCISSORHANDS, BEETLEJUICE and the original BATMAN movie (and its sequel). 
DUMBO isn't Burton's first live-action remake for Disney, and it's not even his second collaboration with the studio. Their relationship goes way back to the start of Burton's career, and their history together is nothing short of incredible. 
Burton Begins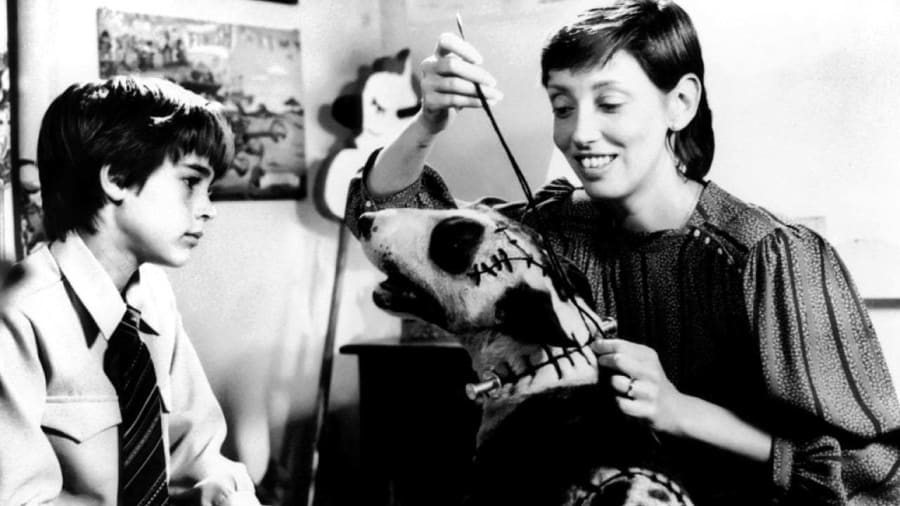 Tim Burton first caught Disney's eye with a short animated film he made as a student at CalArts. (That's the same school where many Disney and Pixar animators got their start.) Burton was offered an apprenticeship at Walt Disney Productions' animation division, where he worked in various departments, including concept art and illustration, throughout the '80s. 
In 1982, while still at Disney, Burton directed a black-and-white short film called VINCENT, based on his own poem about a little boy who dreams of becoming the iconic actor Vincent Price. Featuring stop-motion animation and actual voiceover from Price himself, the short helped Burton establish himself as a filmmaker.
In 1983, Burton directed a short Japanese-themed retelling of the fairytale HANSEL AND GRETEL, which aired just once on the Disney Channel. (It was super weird.) Not long after, Burton directed another black-and-white stop-motion short called FRANKENWEENIE, about a little boy who tries to bring his dog back to life. But once Burton finished this film in 1984, Disney fired him for using studio money to make a movie that was too scary for kids.
Burton Returns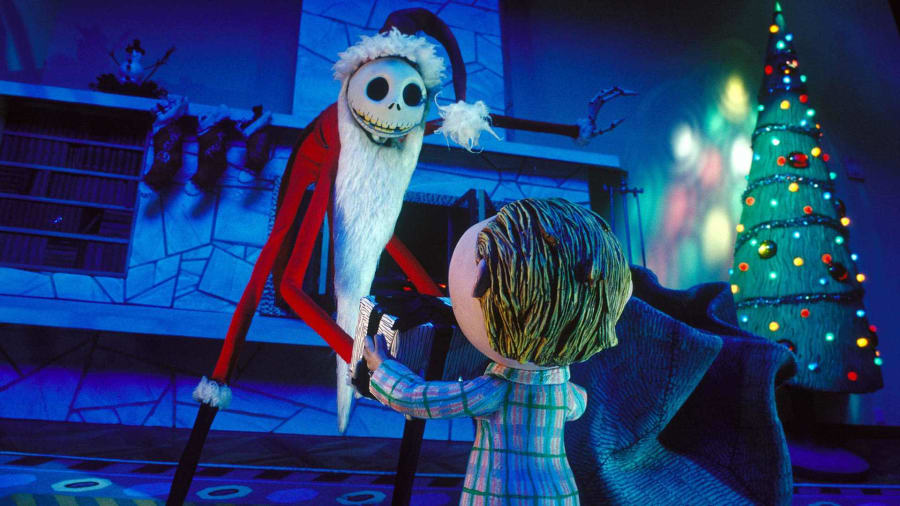 That turn of events left Burton a bit upset, but don't worry: There's a happy ending! Almost a decade later, in 1993, Disney backed THE NIGHTMARE BEFORE CHRISTMAS. Burton wrote the story, produced and designed many characters for the stop-motion animated musical directed by Henry Selick. The story of Jack Skellington and his ambition to bring Christmas to Halloween Town was an instant classic and a big hit for Disney.
The success of the spooky holiday tale led to two more movies. Selick and Burton reunited for JAMES AND THE GIANT PEACH, a stop-motion animated adaptation of the book by Roald Dahl. The delightfully dark adventure even featured a cameo from Jack Skellington! (Burton later directed another Roald Dahl adaptation — the live-action version of CHARLIE AND THE CHOCOLATE FACTORY for Warner Bros.) 
The Wonderful Live-Action World of Disney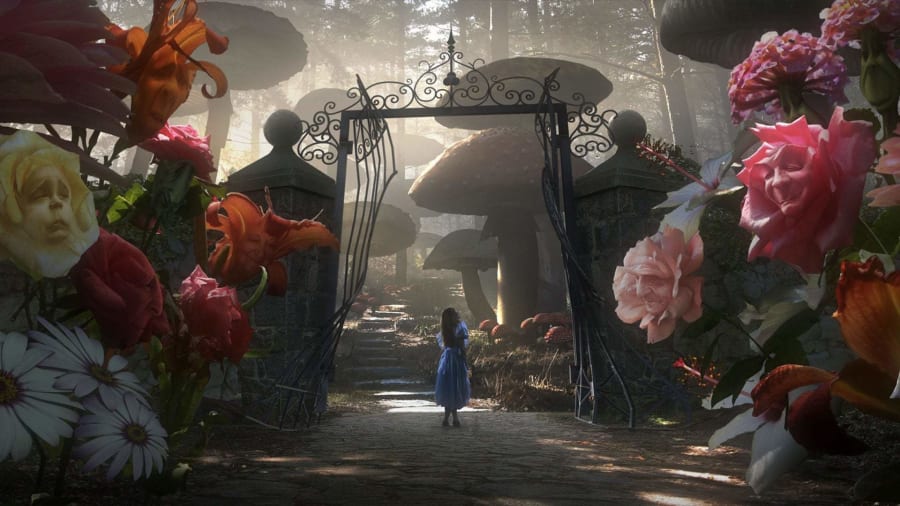 Great relationships sometimes need space. Fifteen years after animating the largest peach you've ever seen, Burton went back to Disney for a totally different fantasy. Burton's live-action 3D version of ALICE IN WONDERLAND rewrote Lewis Carroll's surrealistic fable as a colorful action movie. ALICE captured audiences hungry for 3D spectacle following AVATAR and became such a success that it helped kick off a new era of live-action remakes at Disney.
Burton's ALICE IN WONDERLAND was followed by films like MALEFICENT (starring Angelina Jolie as the villain from SLEEPING BEAUTY) and CINDERELLA, with Cate Blanchett and Lily James, in addition to BEAUTY AND THE BEAST and Jon Favreau's realistic CGI version of THE JUNGLE BOOK. After all of that, Burton did make another stop-motion animated movie for Disney: a feature-length remake of his early black-and-white short film FRANKENWEENIE. Yep, the very film that got him fired from the company in the 1980s became a full feature in 2012.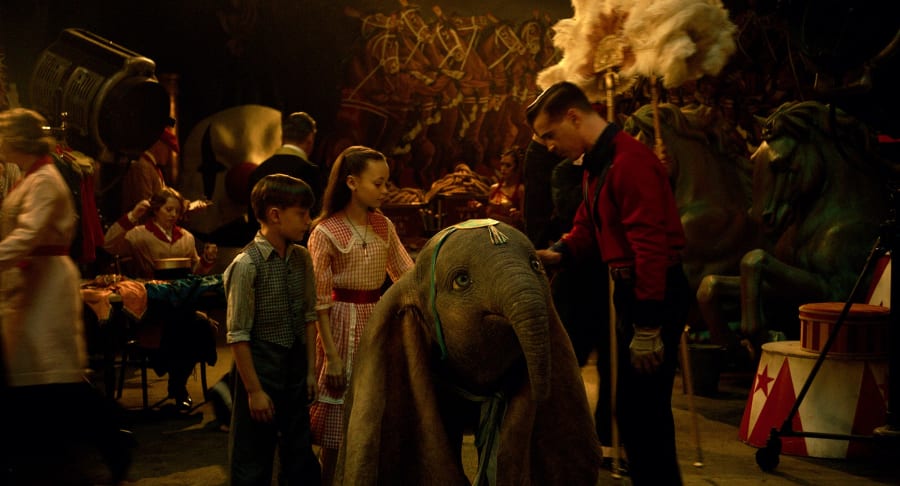 Now DUMBO, with its darkly whimsical circus setting, looks like the perfect new collaboration between Burton and Disney. The all-star cast features Colin Farrell and Danny DeVito, Eva Green and Michael Keaton, all of whom have worked with the director multiple times. And, of course, there's a certain big-eared elephant!
Tim Burton invites us all to the circus when DUMBO opens on March 29.