On February 28, movie fans will have one more opportunity to take in Madea's wisdom and life lessons when A MADEA FAMILY FUNERAL opens in AMC theatres. Madea has been through a lot over her two decades in the spotlight — from stage to screen, from haunted houses to the big house. And the man behind the makeup, Tyler Perry, is ready to give his sassy grandma character an indefinite rest.
"I'm turning 50, and I refuse to be her age playing her," Perry told AMC in an exclusive interview. In the new MADEA movie, a joyous family reunion becomes a hilarious nightmare as Madea and crew must unexpectedly plan a funeral that might reveal some unsavory secrets. We don't think Madea bites the dust in this movie, but according to Perry, this is the last time we'll see her. The actor-writer-producer-director (the list goes on) has more to explore outside the MADEA franchise; what that is exactly, we'll have to wait to find out.
Still, it's so hard to say goodbye. Movie lovers will miss the give-it-to-you-straight grandma, who's become an endearing pop culture icon. Perry described her as "the ratchet version of Oprah, if she was a real person."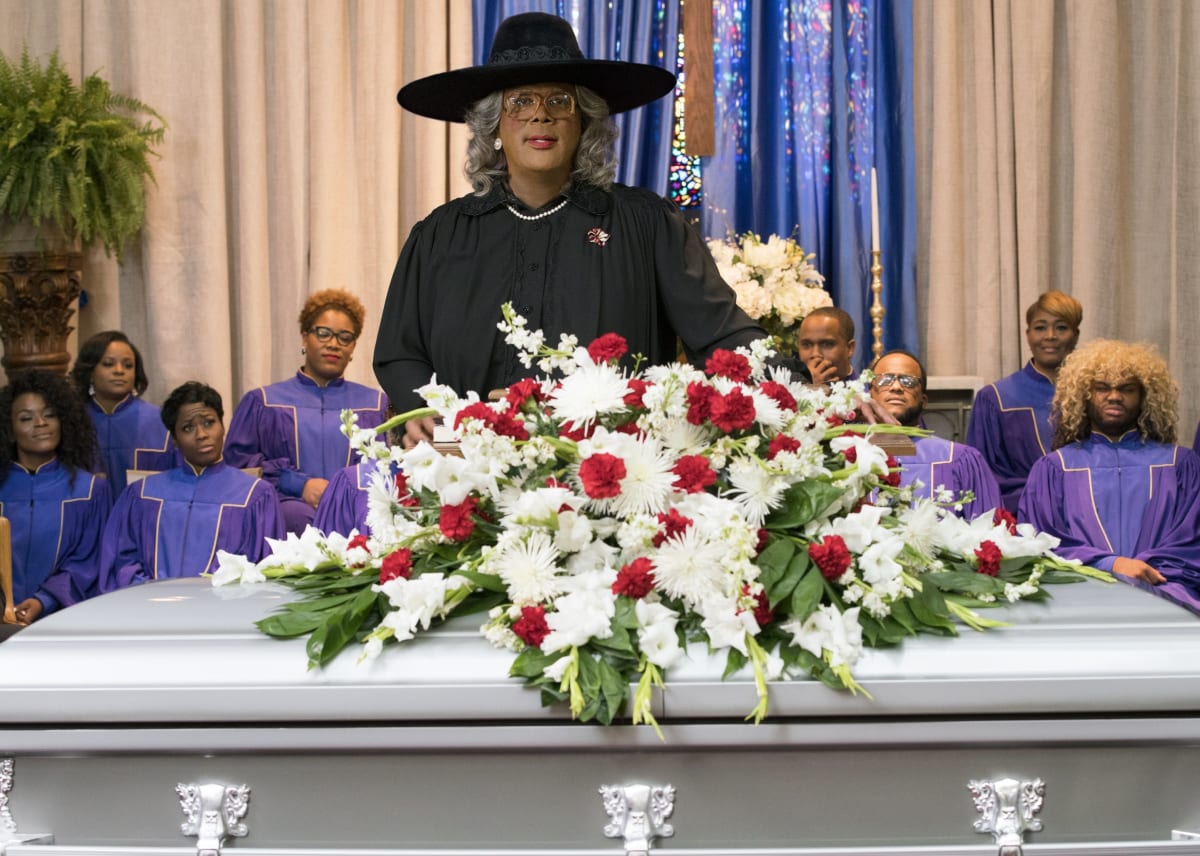 What Madea lacks in tact she makes up for in wit. The MADEA movies are known for their over-the-top comedy, but at the center of each film is the importance of family, no matter how dysfunctional. In fact, we can thank Perry's family for inspiring the Madea persona, an exaggerated homage to his mom and aunt.
Though we may never see Madea or another character like her again, at least we have 20 years of appearances to look back on and enjoy — and one more crazy adventure in A MADEA FAMILY FUNERAL. We can't wait for the new movie to arrive in theatres on February 28 and to see what Perry does next. Watch our interview with the mogul below.