For ongoing updates and the most up-to-date information, please visit our AMC Safe & Clean page.
Exciting News from AMC Theatres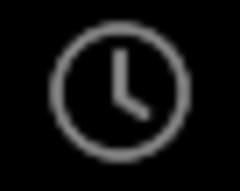 June 18, 2020
To our valued A-List members, AMC Stubs members and guests,
First and foremost, I hope this note finds you and your family healthy and as well as can be hoped for during these trying times. For sure, the past few months have been difficult and painful around the world and across all corners of America.
Today, I am writing you with the good news that coming soon, movies will be returning to the big screen at AMC theatres throughout the United States.
We now expect that on Wednesday July 15, AMC will open approximately 450 theatre locations around the country (representing more than 90% of moviegoing at AMC). We will be showing new releases, as well as classic movies that are widely known and loved. And essentially all of our U.S. theatres should re-open by the end of July. This means that AMC will be there for you with open arms, welcoming you to enjoy Disney's inspiring MULAN and the Warner Brothers release of Christopher Nolan's intriguing TENET, along with several more superb movies now scheduled for a July theatrical release.
As we reopen, we recognize that the world has changed, and the health and safety of our movie theatre guests and our movie theatre staff is our absolute highest priority. We cannot and would not welcome you back to our theatres without having full confidence in the measures we are taking toward this all-important objective. In so doing, we have consulted with noted scientists and experts, especially current and former faculty of the world renowned Harvard University School of Public Health. Importantly, we are also partnering with the number one U.S. cleaning brand, Clorox®.
Assimilating what the experts have told us and after extensive preparation, AMC is implementing AMC Safe & Clean™, a crucial new initiative. Designed to meet or exceed health and safety directives set forth by federal, state and local authorities, AMC Safe & Clean is a comprehensive array of new policies and protocols specifically designed to bring you back to our theatres in ways that are welcoming and responsible.
Seat capacity restrictions, social distancing efforts, commitments to health, new intensified cleaning protocols, contactless ticketing and expanded mobile ordering of food & beverages are all vital elements of AMC Safe & Clean. Importantly, too, we also have invested millions and millions of dollars in high tech solutions to sanitation, disinfection and cleanliness, such as the ordering of electrostatic sprayers, HEPA filter vacuum cleaners and MERV 13 air ventilation filters wherever we can.
Clearly, there will be significant interest in the specific steps AMC is taking to best address the health and safety of our guests and associates. So, now and in the coming weeks, you'll find more detailed information about AMC Safe & Clean by going to this page on AMC's website.
In early July, we also will post on our website the opening dates of specific theatres, movie listings and showtimes, and highlights of our extensive promotional activity including discounted movie admissions and reduced food & beverage pricing to entice you back to our theatres.
AMC Stubs A-List, AMC Stubs Premiere and AMC Stubs Insiders members are among AMC's most precious customers, and you can be sure we will be implementing a whole host of steps to encourage you to rejoin us at AMC as well. Please watch your inbox for more information coming this weekend, or also visit our AMC Safe & Clean page.
Finally, I am pleased to report that AMC Theatres is in an excellent financial position to welcome you back to our movie theatres. In recent weeks, you may have seen or read speculation about AMC's future. In this time of great uncertainty, where facts are in short supply, speculation and guessing sometimes becomes the norm. Somehow, that speculation can become conventional wisdom, and that conventional wisdom in turn can be reported as truth. Let me say to all of you that so much of the speculation about AMC that was prevalent in the last several weeks was just plain wrong. In April, we successfully raised a half a billion dollars of new investment capital for AMC, and fortunately that puts us now in a position of considerable strength.
AMC was founded at the corner of 12th and Grand in Kansas City, Missouri in 1920, making this year our 100th Anniversary. Now that we can once again reopen our doors to you, we are so looking forward to another 100 years of making smiles happen.
As we welcome you back to the movies very, very soon, may I also take this opportunity to thank you for your loyalty to AMC. We treasure our relationship with you, and hope it continues for decades to come.
Adam Aron
CEO & President
AMC Theatres
---
Our Commitment to AMC Stubs Members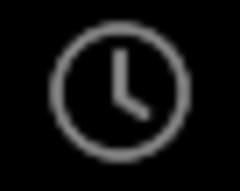 March 18, 2020
As you likely know, AMC was ever so disappointed for our moviegoers and employee teams to have to announce the temporary closure of all our theatres nationwide in accordance with local, state and federal guidelines regarding the coronavirus pandemic. We expect this situation could unfortunately last for at least 6‑12 weeks.
We greatly value our AMC Stubs® members and recognize that you will not be able to use your membership at this time. AMC is taking the following actions to ensure that you get full value from your relationship with us:
•  All AMC Stubs A‑List member accounts have been automatically paused while our theatres remain closed. There will be no A‑List billing or payments while our theatres are closed. So, you will not be charged at this time. Your A‑List membership benefits will be automatically reinstated after governmental guidelines allow for our theatres to re‑open, and we will communicate with you in advance of reactivating your membership.
•  AMC Stubs Premiere memberships that were scheduled to expire while theatres are closed will be extended for the amount of time that we are closed.
•  AMC Stubs points and rewards that were set to expire while theatres are closed will receive an extension for the amount of time that we are closed. This extension includes birthday rewards as well.
No action is required of you at this time. We will notify you as soon as guidelines allow for our theatres to re‑open, so you can get back to doing what you enjoy ‑ watching movies at AMC!
In the meantime, since we know you love movies, especially while our theatres are closed, please check out AMC Theatres On Demand for digital movie rentals and purchases. For more information, please refer to our website or mobile app.
---
A Message From Our CEO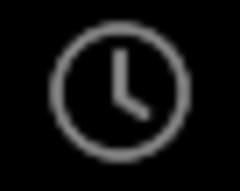 March 13, 2020
To our valued A-List members, AMC Stubs members, and guests,
If you are like me, your email inbox has been flooded by communications from companies detailing their responses to the coronavirus. Before I share with you what we are doing at AMC Theatres, I want to take a moment to share with you an optimistic thought.
The challenge that this outbreak represents to you, and to your family, friends and community is likely not similar to anything you have seen before. All of us currently find ourselves having to process our way through uncertainty, understandable anxiety and heightened risk. At some point though, hopefully sooner rather than later, the world will return to normal. Throughout history, people have always risen to meet whatever challenges have been thrown their way — usually emerging stronger than ever.
What is most important now is that you stay safe and healthy. To that end, here is what AMC is doing to help ensure the safety and health of our moviegoers and theatre teams.
Earlier today, AMC announced our detailed plan to ensure a clean and healthy movie-watching environment for you at our U.S. theatres. Most importantly, we have taken bold nationwide action to encourage "social distancing."
LIMITING SEAT CAPACITY IN EVERY AMC AUDITORIUM
To give you more empty space around you within our theatres, we are capping ticket availability to 50% of the normal seating capacity for every showtime in every auditorium at all AMC theatres nationwide. Once we hit 50% of an auditorium's capacity, movie screenings will show as being Sold Out, even though by definition there will be a large number of unfilled seats. This will begin Saturday, March 14, and for now, will continue until April 30.
For those AMC auditoriums with more than 500 seats, we will further reduce bookings to a maximum of 250 people in any case.
And, it goes without saying that AMC is actively complying with all current and future federal, state and local authorities' directives on social gathering.
ENHANCED THEATRE CLEANING
AMC theatre teams are following AMC's stringent health and safety cleaning protocols, which include that every auditorium is thoroughly cleaned between each and every showtime.
In addition, AMC has instituted enhanced cleaning protocols, which ensure that at least once per hour within an AMC building, the theatre team is cleaning high-touch point areas, including: kiosks, counter tops, restroom areas, glass, handrails and doorknobs.
GUIDANCE FOR GUESTS AND THEATRE STAFF
AMC has mandated that any theatre associate who feels ill is excused from work and should not come to the theatre.
We urge all potential guests to stay at home and seek medical assistance if they are not feeling well.
As you may know, AMC Theatres was founded in 1920. For more than 100 years, we've taken great pride in making smiles happen every day at our movie theatres around the country. As we enter our second century, AMC remains firmly committed to offering you, as one of our most valued guests, a clean and healthy environment every time you come to enjoy movies at our theatres.

Adam Aron
CEO and President
AMC Theatres