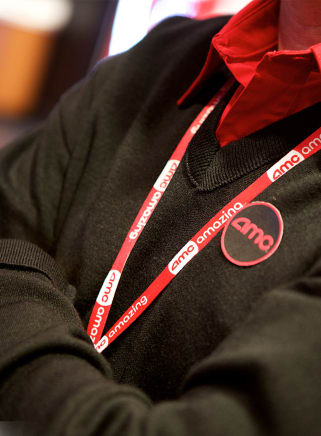 Frequently Asked Questions
Group Tickets
Learn more about theatre rentals here. If you're interested in reserving large groups of seats, visit our Group Sales page to learn more.
Donation and Ticket Requests
We are proud to reach out and go the extra mile in the communities we serve. Visit our In the Community page to find out more on how AMC gives back through donations and ticket requests.
We receive many requests for free movie passes for charitable purposes. It's nice to know people care enough to ask us. For donation of movie passes, please click here to complete the online donation request form.