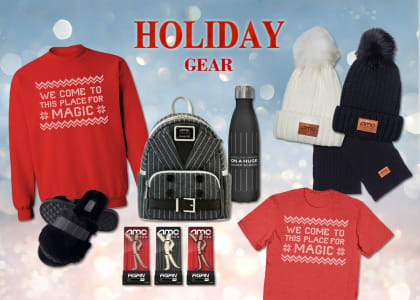 Share the Magic
Shop now and give the perfect Holiday gift for that special movie fan on your shopping list.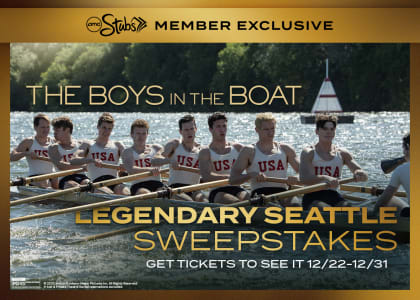 AMC STUBS MEMBER EXCLUSIVE
Enter Our Seattle Sweepstakes
THE BOYS IN THE BOAT is the true story of the University of Washington's rowing team and their journey to the 1936 Olympics. See it 12/22-12/31 to enter for your chance to learn about the legacy in Seattle.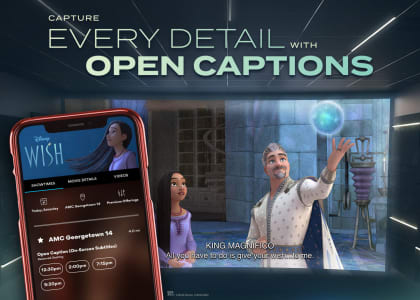 Capture the Full Movie with Open Captions
Find a showtime labeled Open Caption (On-Screen Subtitles) to see your movie with a text description of dialogue and audio on the big screen. Don't miss a moment of the magic in Disney's WISH, now showing!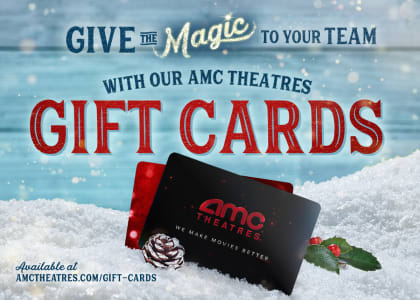 Give the Most Wonderful Team Gift
Complement your company's team spirt with a little holiday spirit by giving them the magic of AMC Theatres Gift Cards and booking your holiday party with us today!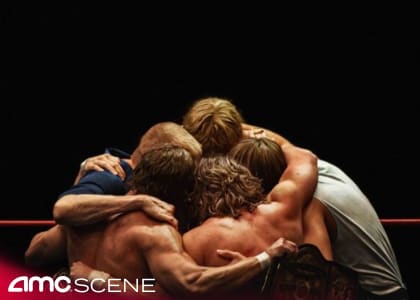 AMC SCENE
Meet The Cast Of The Iron Claw
Zac Efron leads an incredible cast in the new biopic about the legendary Von Erich Family.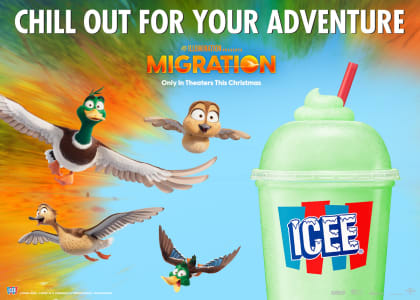 Embrace the Opportunity
For the ultimate experience, grab an ICEE this holiday season and get tickets to see Illumination's MIGRATION, coming to AMC Theatres 12/22.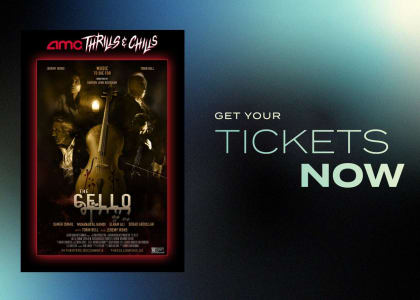 Brilliance Has a Cost
A promising cellist discovers that the price of his instrument is far more ominous than he anticipated. See THE CELLO at AMC Theatres starting 12/8.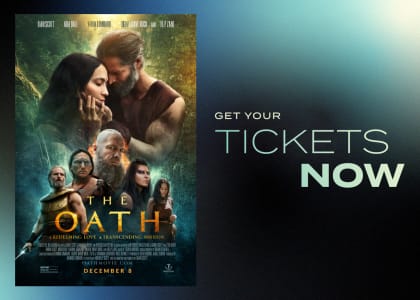 Heroes Rise and a Warrior's Past Awakens
Journey to 400 A.D., a forgotten time in Ancient America, for a powerful and epic tale of action, courage, love, and faith. Get tickets to see THE OATH, in theatres 12/8.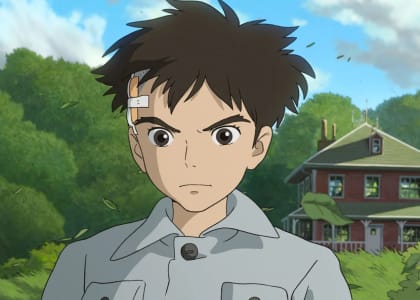 AMC ARTISAN FILMS
THE BOY AND THE HERON
From acclaimed filmmaker Hayao Miyazaki, a young boy struggling with the loss of his mother takes a chance and follows a talking heron into another world that resides between life and death. See the film now showing in select theatres, everywhere 12/6.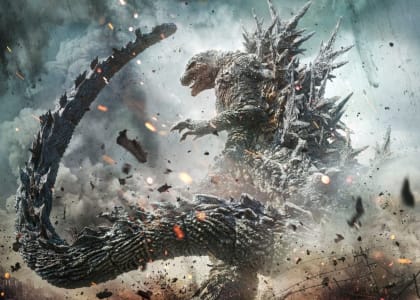 AMC SCENE
Your Guide To Godzilla Minus One
The undisputed king of the monsters returns to the big screen in Takashi Yamazaki's GODZILLA MINUS ONE!
Racing is a Deadly Passion
Adam Driver stars in this fast-paced biopic about an ex-racer who makes a desperate attempt to save his auto empire. Watch one man push himself to the brink in FERRARI, opening on Christmas Day.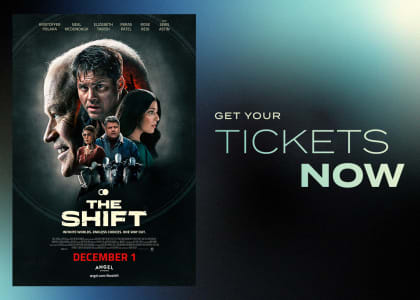 There's Only One Way Out
After meeting a mysterious stranger, a man encounters a terrible accident that transports him to a parallel Earth where he must fight to get back to the woman he loves. See THE SHIFT, opening 11/30.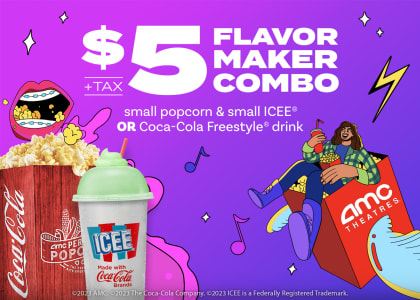 $5 Flavor Maker Combo
Soar into AMC Theatres for our $5 Flavor Maker combo with your choice of a small Coca-Cola Freestyle® or ICEE® and small popcorn!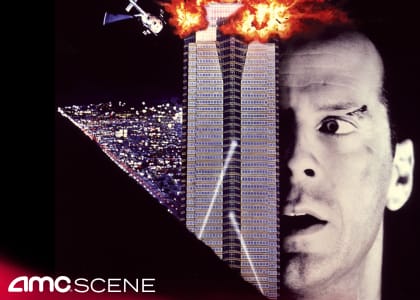 AMC SCENE
Die Hard Returns, Ho-Ho-Ho!
For those who love to see John McClane face off against Hans Gruber as part of their annual holiday movie viewing tradition, get ready because DIE HARD is returning to the big screen!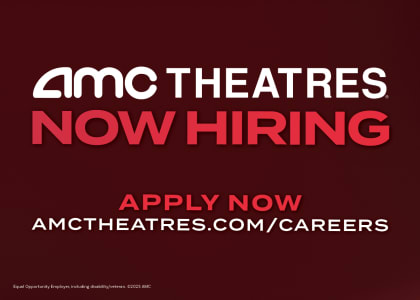 Want To Work For AMC?
Join the AMC Theatres cast and put your love of movies to work for you. Enjoy flexible schedules, food and drink discounts, and of course, FREE movies!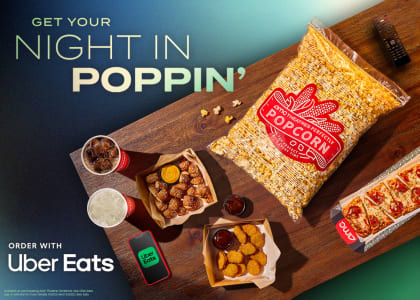 Order Our Movie Treats on Uber Eats
AMC Theatres Perfectly Popcorn™, pretzel bites, Impossible Nuggets, and more are now conveniently available on Uber Eats. For all the times you can't make it to AMC Theatres, it's the next best thing!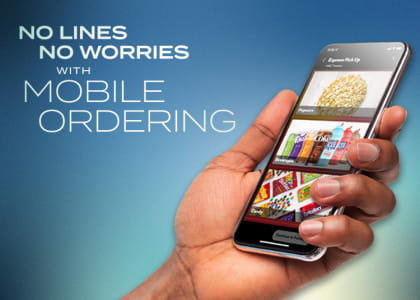 Order Snacks Ahead of Time!
Enjoy the convenience of mobile ordering with AMC Theatres. Simply place your order before your movie and it will be ready at your selected time when you arrive. Skip the line and enjoy the show!
EXCLUSIVE MERCHANDISE
Treat Yourself With Our Spooky Gear
Enjoy all the thrills and chills this Halloween Season in style. Shop our haunting collection of apparel and our AMC Theatres exclusive FiGPiN enamel pins featuring a spooky Clip!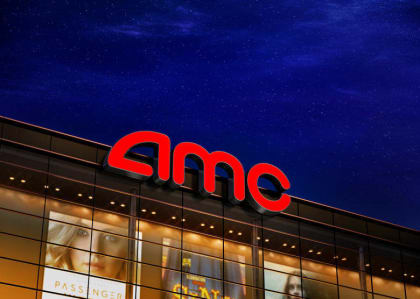 Open Caption (On-Screen Subtitles)
This theatre has select showtimes with Open Caption (On-Screen Subtitles) screenings.
At this theatre
Features

Open Caption (On-Screen Subtitles)

This theatre has select showtimes with Open Caption (On-Screen Subtitles) screenings.

Military Pricing

This location offers special military pricing. See box office for details. Must present a valid military ID.

Now an AMC!

This theatre is now an AMC! We appreciate your patience as we work to get all the systems converted and up-and-running.

Amenities and Accessibility

Discount Matinees

Save 25% off the evening ticket prices every day!

AMC Stubs Member Wi-Fi

Select the AMC Stubs Member Wi-Fi network to sign in or join AMC Stubs. Become an Insider member for FREE to take advantage of FREE Wi-Fi access in the lobby, or upgrade to get even more at the movies.

Party Room

Party rooms available for birthdays, Scouting, sport team and academic club functions, and celebrations of any kind. Please contact the theatre for more details.

Mobile Ticketing

Skip the box office and go straight to the ticket drop with our mobile ticketing solution when buying tickets online.

Digital Projection

This theatre features digital projection in all auditoriums.

Wheelchair Access

This theatre is wheelchair-accessible in all auditoriums.

Other Policies

Age & Time of Day Policy for R-Rated Films

Under 17 requires accompanying parent or adult guardian (age 21 or older). Guests 25 years and under must show ID. We restrict children younger than 6 from attending R-Rated films after 6pm to improve the experience for everyone. To bring your children younger than 6 to R-Rated films, please visit us before 6pm.

No Outside Food and Beverage

Please refrain from bringing outside food and beverage items into the theatre.

Pricing Notice

AMC reserves the right to exercise special pricing options for unique in-theatre experiences.

Refund Policy

No refunds after printed showtime.