Feature Fare
Your favorite menu go-tos just got even better! Try our new carefully crafted selection of unique and unexpected Feature Fare eats and treats today.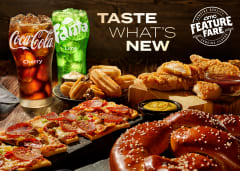 Enhanced Flavor Made to Savor
Bon appétit to a bold, fresh twist on our traditional favorites with our new Feature Fare food offerings! Try our new Bavarian Legend pretzel flavors, stone-fired flatbreads, hazelnut churros, and more!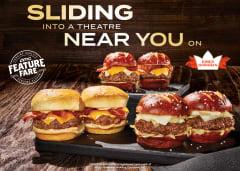 Slide into Showtime
Our all-new sliders are here! Dine in on your next visit and choose from 3 different juicy Feature Fare varieties served on delicious King's Hawaiian buns, including bacon cheeseburger, patty melt, and bacon beer cheese.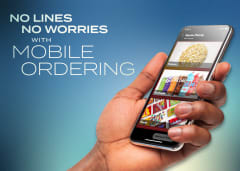 Order Snacks Ahead of Time!
Have your food and drink ready for you when you arrive! Try it now or in the AMC Theatres app.