James Bond will return in 2020! The secret agent created by author Ian Fleming is one of the longest-running characters in movies; next year's installment is BOND 25, and we can't wait to see star Daniel Craig's final outing as Britain's superspy.
The story in BOND 25 is expected to pick up where 2015's SPECTRE left off. The new movie will feature a number of important returning cast members alongside new talent and the first American director to ever make a BOND movie. Here's everything we know about BOND 25.
When Does Bond 25 Come Out?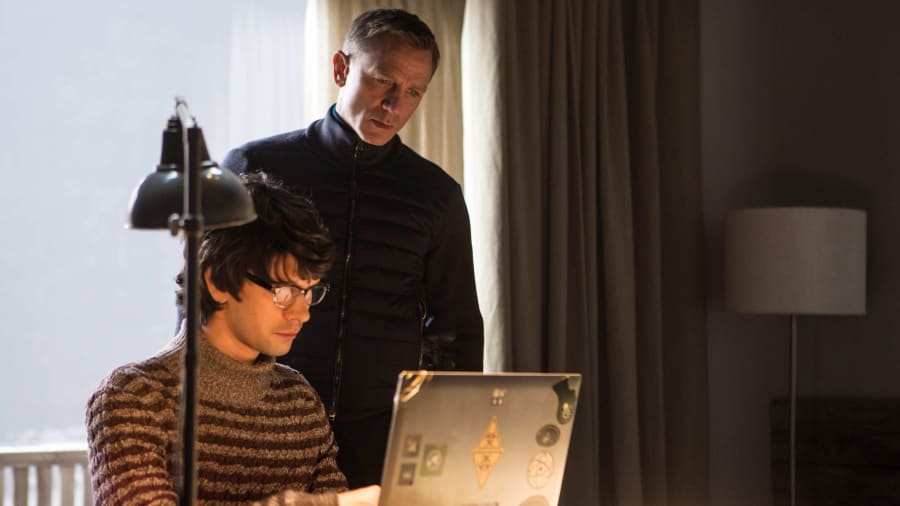 Despite the fact that the new movie is — appropriately for the new adventure of a spy — shrouded in secrecy, we do know the release date. BOND 25 arrives in theatres in the United States on April 8, 2020. In the U.K., it opens on April 3, 2020.
In the U.S., BOND 25 will be distributed by MGM and Annapurna Pictures under their newly revived United Artists Releasing banner. United Artists actually backed the very first BOND movies, long before MGM was involved or Annapurna founder Megan Ellison was even born. The history of United Artists is far too long and detailed for us to go into here, but it is fascinating.
Does Bond 25 Have a Title?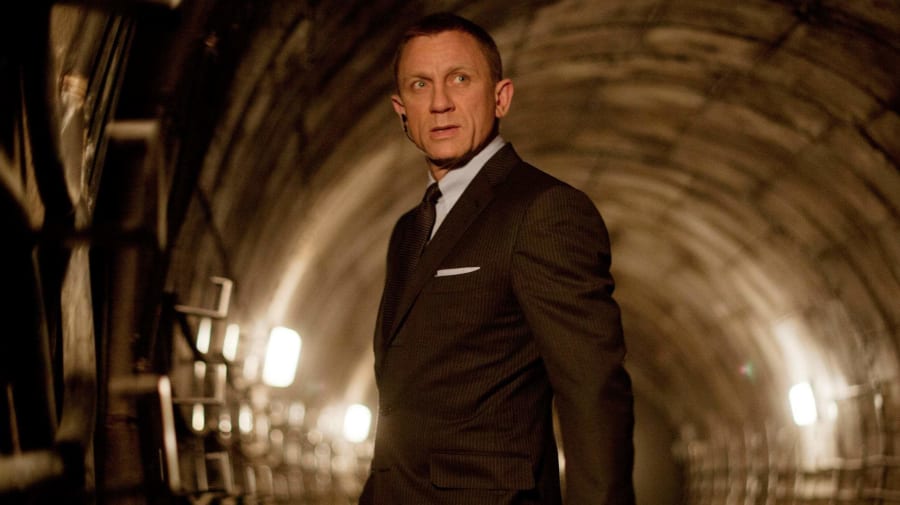 On April 25, 2019, many details about BOND 25 were announced, including confirmations of cast and crew and even a story outline. (We'll get to all of that in a moment.) In an unusual move, however, the title was not disclosed.
The announcement event took place in Jamaica, at James Bond creator Ian Fleming's estate, Goldeneye. While the estate will not be featured in the film, producer Barbara Broccoli said the production has built an "extraordinary" house for the film. "We're thrilled to return to Jamaica with BOND 25, Daniel Craig's fifth installment in the 007 series, where Ian Fleming created the iconic James Bond character and DR. NO and LIVE AND LET DIE were filmed," Broccoli said.
What About a Bond 25 Trailer?
There's not even a title! You can watch the first streamed info release, however, above.
A short video announced the title of SPECTRE, and when the new title is actually revealed, we might see the same sort of thing for BOND 25. Following that title treatment, we had to wait three months for the first proper SPECTRE teaser trailer — so the first BOND 25 trailer might not arrive until summer 2019, at the earliest.
Will Daniel Craig Play James Bond?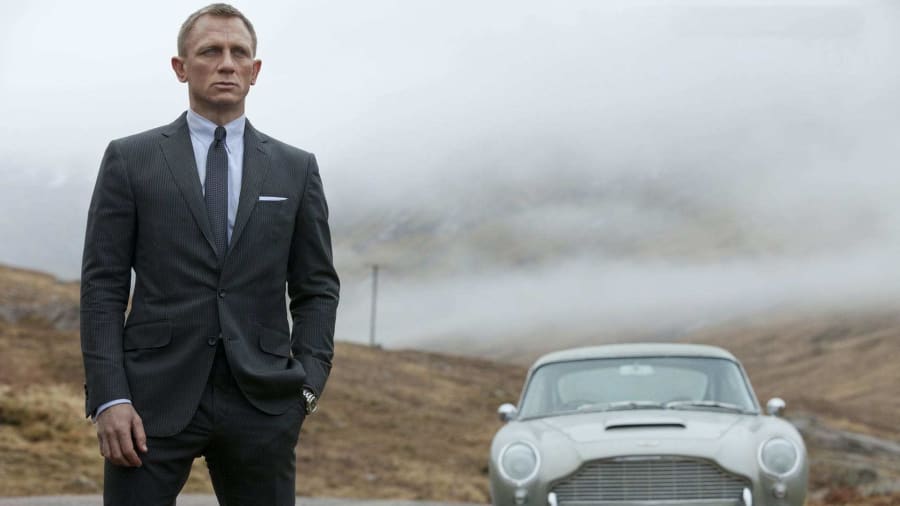 Daniel Craig is indeed going to be fitted for suits and a tux in order to play the character one last time. This will probably be his last outing as 007, but we'll hold off speculation about who might replace him until after this movie comes out.
So an American Will Direct?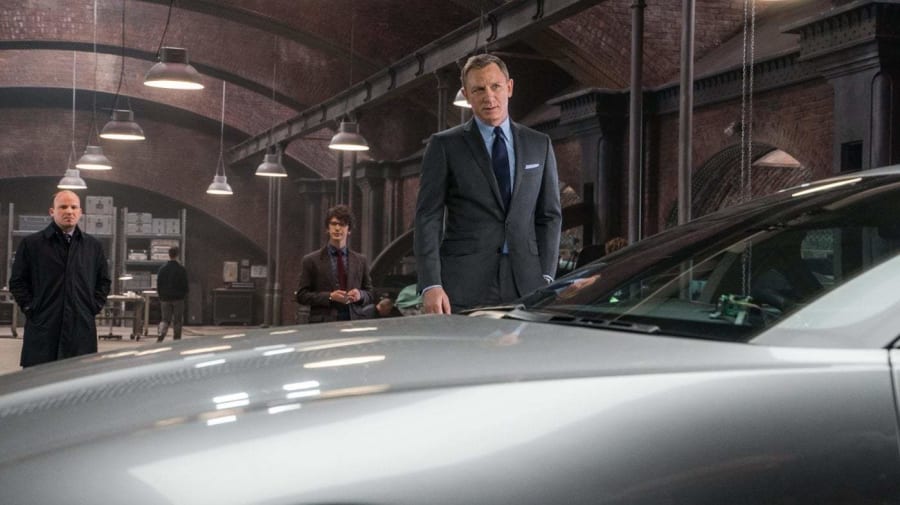 Indeed! Cary Joji Fukunaga, who originally hails from California's Bay Area, is the BOND 25 director. That's a seriously exciting proposition. You probably know Fukunaga because he was the director on the entire first season of HBO's "True Detective" — or because he made a brilliant movie version of JANE EYRE, starring Mia Wasikowska and Michael Fassbender.
Fukunaga also directed Idris Elba in BEASTS OF NO NATION. While we said we weren't going to talk about possible successors for Daniel Craig, that does bring up an interesting point. Elba has been one of the most consistently rumored and/or demanded actors to play 007 after Craig hangs up his tux. Knowing that the current BOND director has a working relationship with Elba is … suggestive.
The Bond 25 Backstory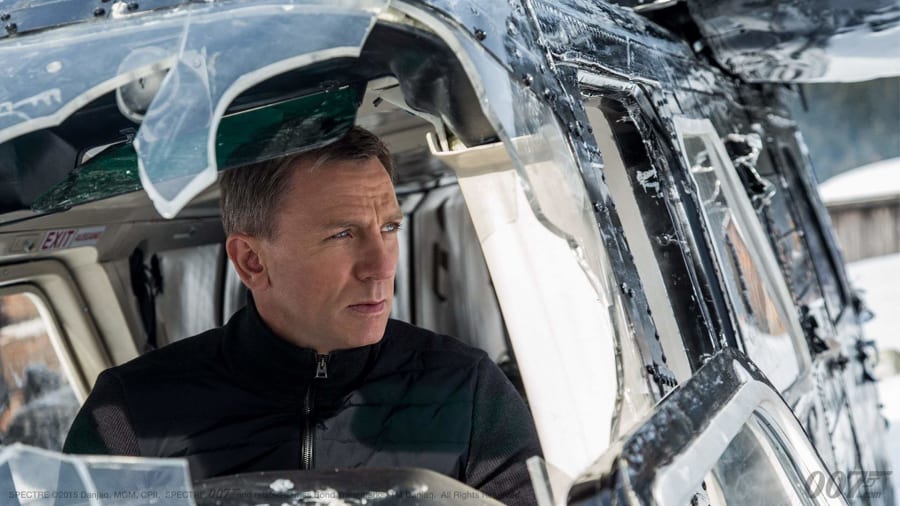 Fukunaga was not the original director for the new movie. At one point, it looked like Danny Boyle (TRAINSPOTTING, SLUMDOG MILLIONAIRE) would direct. He and screenwriter John Hodge departed over "creative differences," leaving the gate open for Fukunaga to step in.
The film will be based on a script by long-time BOND writers Neal Purvis and Robert Wade, who wrote the last six films in the series. Fukunaga also did his own rewrite — which isn't a surprise, as he has also had a hand in scripts for several of his films. It takes a lot of people to make a BOND movie! Scott Z. Burns and Phoebe Waller-Bridge also had input into the script.
What Is Bond 25 About?
Here's what we know from the press release announcing the start of production:
Bond has left active service and is enjoying a tranquil life in Jamaica. His peace is short-lived when his old friend Felix Leiter from the CIA turns up asking for help. The mission to rescue a kidnapped scientist turns out to be far more treacherous than expected, leading Bond onto the trail of a mysterious villain armed with dangerous new technology.
As far as we know, Christoph Waltz, who played the baddie in SPECTRE, will not be back. Rami Malek, fresh from his Best Actor Oscar® win for BOHEMIAN RHAPSODY, will play the main villain. Malek promised to make problems for the hero. "I will be making sure that Mr. Bond does not have an easy ride of it in this, his 25th outing," the actor said.
Who Sings the Bond 25 Theme Song?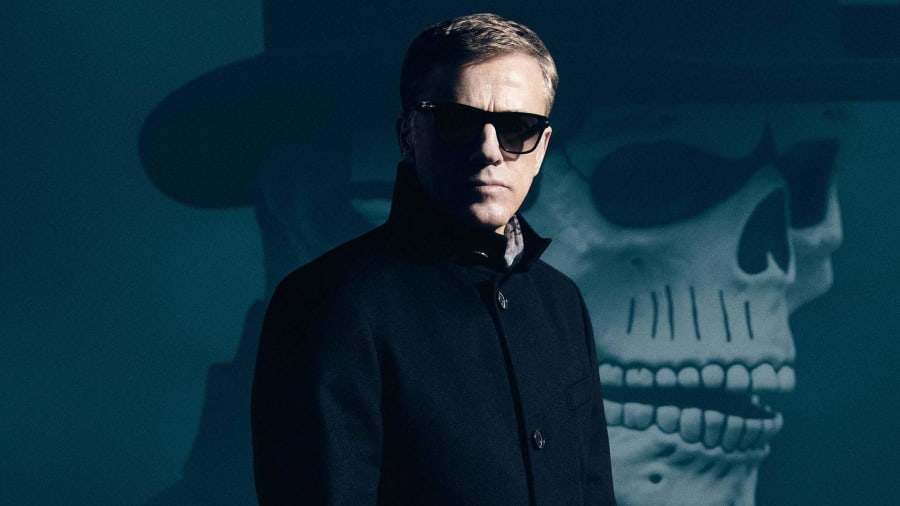 Now we're getting to the important questions. John Barry's instrumental James Bond theme is one of the most recognizable pieces of film music in the world, with its tremolo-picked guitar line that bounces along on a wave of reverb. No matter who writes the score — and that person has yet to be announced — we'll hear some version of that theme.
Theme songs for Bond films tend to reflect their era. Adele's "Skyfall" is one of the best songs in the series; fans did not react as warmly to Sam Smith's title tune for SPECTRE. For years, some have clamored for Beyoncé to sing the new Bond theme, but only Queen Bey (and maybe Jay-Z) could say right now if she's interested. Producers will always want to bring young audiences into the theatre, so we wouldn't be shocked to see an artist like Ariana Grande being asked to sing the new Bond theme.
The Returning Cast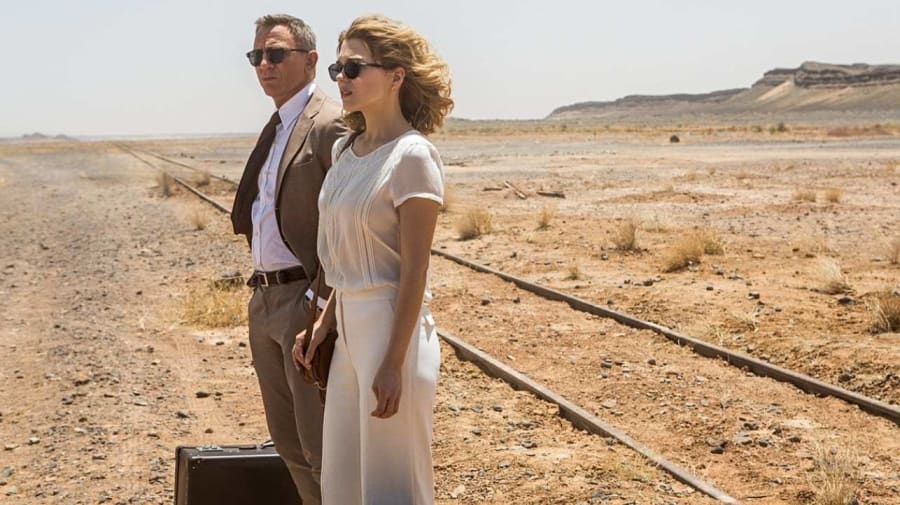 A new James Bond movie means plenty of new faces — and also the return of some old favorites.
In addition to Daniel Craig, a few actors are coming back from previous movies. Léa Seydoux will return as her SPECTRE character, psychologist Madeleine Swann. Ralph Fiennes, Ben Whishaw and Naomie Harris will get back into the MI6 offices to play M, Q and Moneypenny, respectively. Finally, Rory Kinnear will be seen again as Bill Tanner, and Jeffrey Wright returns as Felix Leiter.
In addition, Ana de Armas, Dali Benssalah, David Dencik, Lashana Lynch and Billy Magnussen are all joining the cast, alongside new villain Rami Malek.
There will be a lot more BOND 25 news this year — check back with the AMC Scene for all of the details!