When you think of teen comedies, the first things that probably come to mind are boys who get into trouble and try to hook up with girls. That image has changed in recent years, however, with movies like LADY BIRD and THE EDGE OF SEVENTEEN giving us hilarious coming-of-age comedies about teen girls.
Continuing that trend is BOOKSMART, which follows a pair of high school friends who realize they've missed out on a lot of fun by studying so hard. Below, we take a closer look at BOOKSMART and what makes this teen comedy so special. 
Girl Power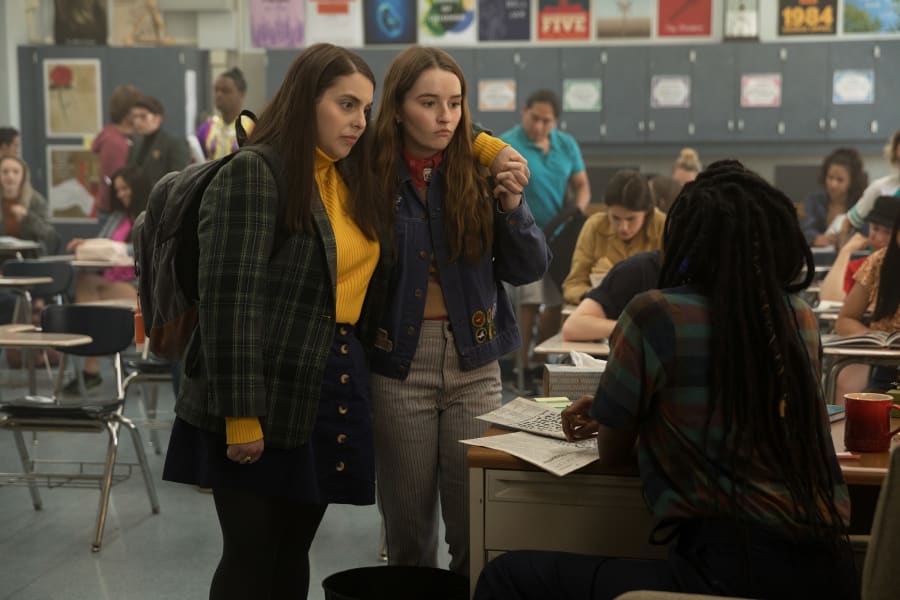 It's not that there are no teen comedies about girls. Every generation delivers a handful of unforgettable coming-of-age comedies centered on the lives of young women. The '80s gave us SIXTEEN CANDLES and PRETTY IN PINK; the '90s gave us CLUELESS and 10 THINGS I HATE ABOUT YOU; and the early '00s gave us BRING IT ON and GHOST WORLD. But these smart, hilarious and heartfelt films are often in the minority, and even fewer of them are written by women (who would know a thing or two about what it's like to grow up as a girl). In recent years, we've seen the return of teen comedies centered on young women, exploring modern issues and focusing more on friendship instead of boyfriends. 
BOOKSMART is the latest and greatest entry in this genre. The film follows best friends Amy (Kaitlyn Dever) and Molly (Beanie Feldstein), a couple of smarty-pants types who have spent all of high school studying hard (instead of partying hard) so they can get into good colleges and make a difference in the world. But on the eve of graduation, they realize that the kids who partied and had fun also got into good schools, so Amy and Molly decide to spend their last night in high school having the time of their lives, hopping from party to party and cramming four years' worth of bad decisions into one wild and crazy evening. BOOKSMART is clever, sweet and supremely funny, and it has a great message that challenges the assumptions its characters make about their classmates, while also forcing audiences to rethink their assumptions about other people. 
The Brains Behind Booksmart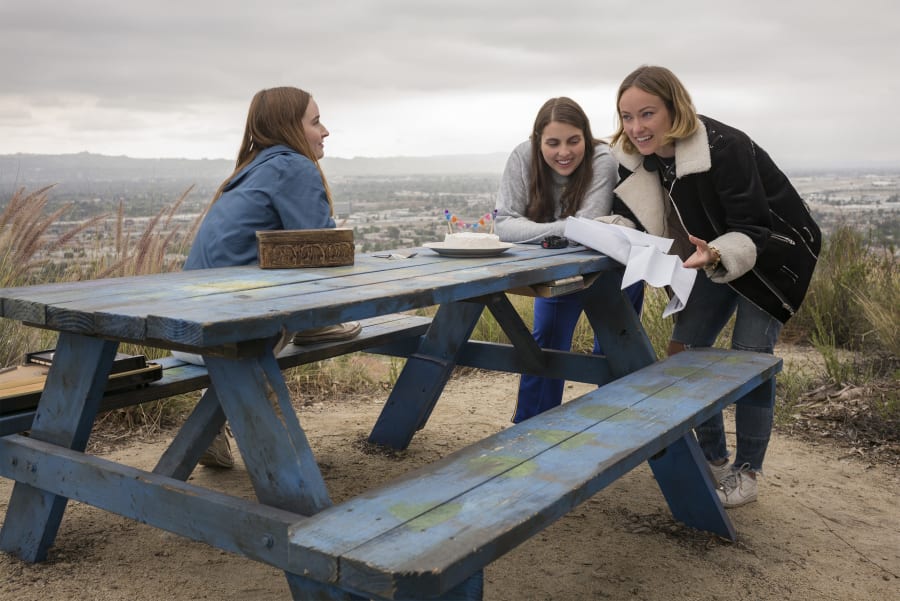 To make a comedy this smart (and sweet!) takes some real brain power. BOOKSMART is the first feature film directed by actress Olivia Wilde, known for her roles in LIFE ITSELF and HBO's "Vinyl." Wilde learned quite a bit about filmmaking during her years performing in front of the camera, and she used that knowledge to step behind the scenes and into the director's chair. Her film isn't just a fun coming-of-age movie with some good jokes; it's a really well-made movie, too.
In addition to that brain power, BOOKSMART has some serious star power in the form of lead actors Kaitlyn Dever (SHORT TERM 12) and Beanie Feldstein (LADY BIRD) — the latter of whom happens to be the younger sister of Jonah Hill, who rose to stardom with his role in SUPERBAD, a movie that has quite a bit in common with BOOKSMART. Joining Dever and Feldstein on this crazy high school adventure are young stars like Billie Lourd (STAR WARS), Skyler Gisondo ("Santa Clarita Diet"), Diana Silvers (MA) and Eduardo Franco ("American Vandal"). There are also several familiar (and funny) faces, like Will Forte and Lisa Kudrow as Amy's parents, Jason Sudeikis as the school principal, Jessica Williams as a very cool teacher, and former "SNL" star Mike O'Brien as a questionable pizza delivery driver. 
BOOKSMART opens on May 24.