San Diego Comic-Con is one of the best times of the year for comic book fans. Marvel Studios is gearing up for a huge 90-minute panel on Saturday and fans are anticipating some big reveals from Thor: Ragnarok, Black Panther, and Avengers: Infinity War. With all the hype around those three upcoming films, let's not forget that Ant-Man and the Wasp is on the horizon and actually starts filming very soon.
Michael Peña Confirms He Starts Filming For Ant-Man And The Wasp Next Week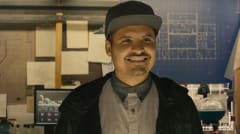 When speaking to Michael Peña (who plays Luis in the Ant-Man movies) at SDCC2017 after the engaging The Lego Ninjago Movie panel, he gave me an update on a certain upcoming Marvel film. When I asked him how things were going with Ant Man And The Wasp, he responded, "We actually begin shooting next week." While this seems like a very insignificant comment, it actually reveals a lot of information.
First of all, this further confirms that Peña will star in Ant-Man and The Wasp. While his return to the Ant Man franchise was inevitable, it was still not confirmed for the most part. Now, we can sleep peacefully at night knowing that the actor will reprise his beloved role as Luis.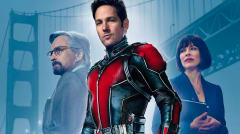 Additionally, the larger thing to take away from this is that that Ant-Man and the Wasp will begin shooting next week. In the spring, Kevin Feige said that the movie should begin filming in June assuming everything stays on schedule. Since next week marks the very end of July, it's clear that everything didn't stay on schedule.
However, I don't think this is any reason to panic. Since Avengers Infinity War just wrapped up filming last week, Marvel was probably focusing on concluding the huge project. After D23 and San Diego Comic-Con, Marvel can move forward and begin filming Avengers4 and Ant-Man and the Wasp. In the end, it is nice to see this film begin production and I am looking forward to hearing more about the film in the future.
Are you guys excited to see Michael Peña in Ant-Man and the Wasp?