Long before he took on Sherlock Holmes, King Arthur or Disney, English filmmaker Guy Ritchie was one of the top purveyors of stylish crime stories. SNATCH and LOCK, STOCK AND TWO SMOKING BARRELS showcased his gift for vivid characterization, razor-sharp dialogue and labyrinthine plot twists. After ALADDIN flies into theatres in May, Ritchie's next movie will be a return to the kind of stories that made his career.
THE GENTLEMEN, coming in 2020, brings together an incredible ensemble cast that includes Charlie Hunnam (KING ARTHUR: LEGEND OF THE SWORD), Matthew McConaughey (SERENITY), Henry Golding (CRAZY RICH ASIANS), Hugh Grant (PADDINGTON 2), Jeremy Strong (MOLLY'S GAME), Colin Farrell (DUMBO) and Michelle Dockery ("Downton Abbey"). Their characters cross paths as a British drug lord brokers a deal with an Oklahoman billionaire to sell his profitable marijuana empire.
At CinemaCon 2019 in Las Vegas, Golding and Hunnam screened footage from the film and spoke about their collaboration with the iconic filmmaker, whose impulsive style challenged them on a daily basis.
Just One Meeting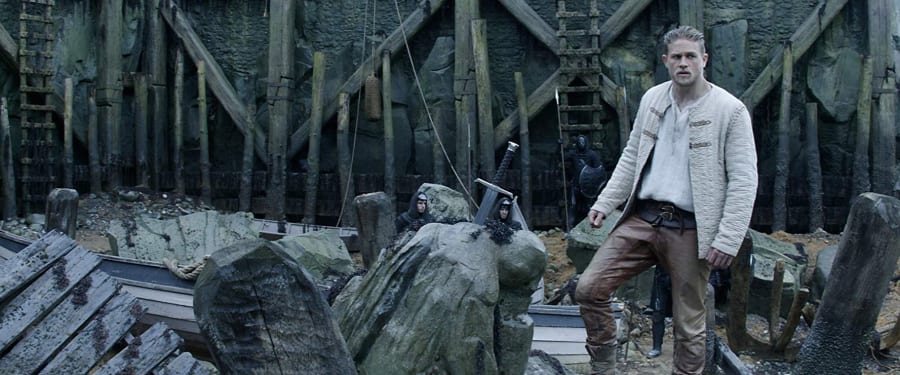 Charlie Hunnam plays one of the leads of THE GENTLEMEN and maybe the closest to its hero. Ritchie and Hunnam first worked together on KING ARTHUR: LEGEND OF THE SWORD (above), and the actor said, "He absolutely did not want to hire me for that." Persistence paid off, however. "I felt like if I got into a room with him, I could sort of wow him with my insight and passion for the script," Hunnam said. "So, I thought it would be about 45 minutes that we'd have together, and three and a half hours later, we were still talking and hadn't mentioned the script once."
"We discussed at great length the merits of the California marijuana business, which I know … a small amount about," he added with a laugh. "So then, I read this script and I realized what the nature of our conversation was all about. He'd obviously been cooking it for a couple years, and when I read the script — it's vintage Guy Ritchie. When he invited me to be part of it, I jumped at the chance."
Doubling Up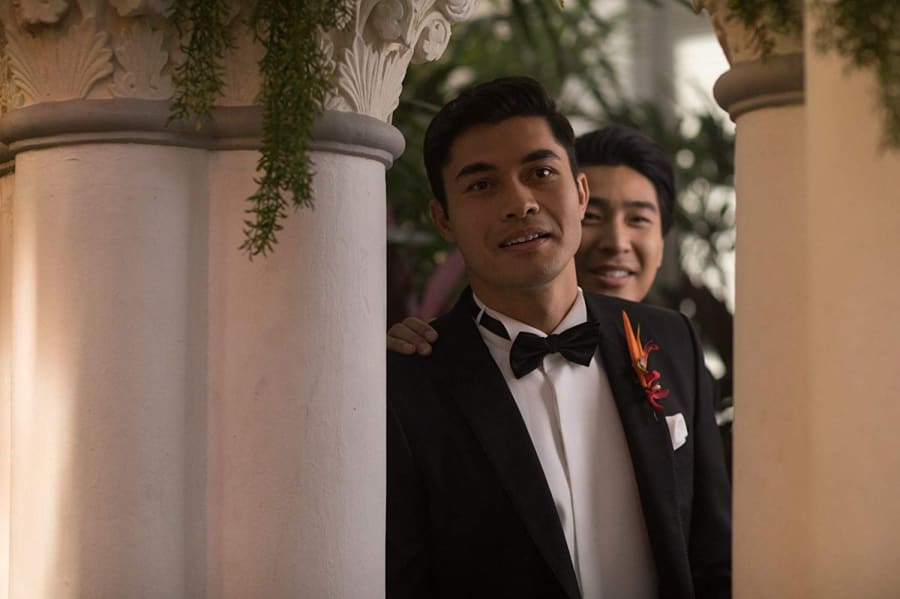 In THE GENTLEMEN, Henry Golding plays an aggressive and mean gangster — a rival to Hunnam's crew. Golding made his acting debut in CRAZY RICH ASIANS (above), in which he stole hearts as a hunky billionaire bachelor. Golding's dance card filled up so quickly after that film's success that he ended up shooting THE GENTLEMEN and another project at the same time. "I was waking up in this young jackal of a gangster role in the morning, and then reporting to set for a Christmas movie [LAST CHRISTMAS] with Emilia Clarke," he remembered. "So, it was a very strong contrast." Golding said that he took the role because of Ritchie's enthusiasm and specificity about what he wants.
"Working with Guy is a gift that keeps giving," he said. "There was a sit-down with Guy, but it was whiskey instead of tea, over at his house. We got through some whiskey, and his love and passion for movies showed in that conversation. He's got such an iconic way about him; he really sort of created a lot of the genre's camera movement."
Intense Improv
Hunnam echoed Golding's sentiments, indicating that Ritchie's gift for creating unpredictable scenarios on screen carries over to his work on set. The filmmaker will sometimes throw out what's on the page in order to encourage the spontaneity of his cast and crew. "He's very immersive in his process," Hunnam said. "It evolves very rapidly through the course of the day. There are many scenes in this film that were excellent on the page, but the entire thing got thrown out in the morning. He would start writing and improvising and playing."
"Guy forces you to be much more fluid, and part of that process is what creates the amazing energy he has in his films," he observed. "To show up and do a scene with Matthew McConaughey, then he goes home, Hugh Grant arrives, then he goes home, and you close the day working with Colin Farrell — you better have had your porridge in the morning, because you're going to get tested."
Filmmaking Alchemy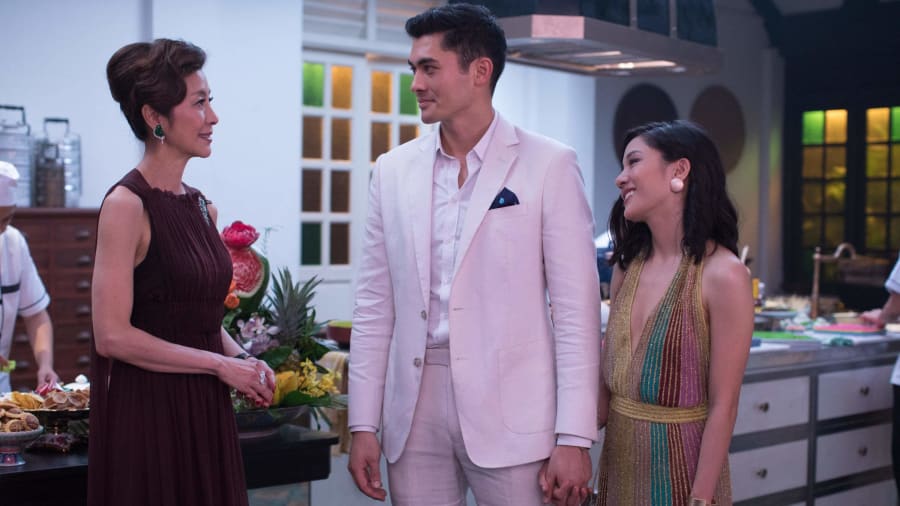 Golding said that the process often threw him out of his comfort zone. "I think my first day on set was this huge scene with Matthew, [Charlie] was behind him and that was literally the heaviest day possible — and it was my first," he revealed. "You could turn up to set thinking, 'I know my lines; I know what I'm doing,' and Guy goes, 'Alright, f— the script. This is what we're doing!' And you're [terrified]!"
When THE GENTLEMEN arrives in theatres next year, it will feature more of that mischievous, mind-bending creativity — not just from Guy Ritchie, Hunnam suggested, but from all who worked on it. "There's a weird alchemy to his filmmaking where he's deeply collaborative and allows everybody to imbue the project with their own philosophy, their own worldview," he explained. "Yet it goes through the Guy Ritchie filter, and, unquestionably, the result is his sensibility. But it's amazing within that how much freedom he gives us to play and explore and contribute."
The AMC Scene will give you all of the info about THE GENTLEMEN as it arrives!