Avengers: Infinity War promises to be the most spectacular superhero film to date. It's an effective celebration for the 10-year anniversary of the MCU, uniting every one of Marvel's big-screen heroes in battle against Thanos, the Mad Titan.
When Marvel first announced Infinity War, the company envisioned the film as a two-parter. It's true that the next two Avengers movies no longer seem quite so closely connected; they even have separate titles now. (When announced in 2014 the two movies were called Infinity War Part 1 and Part 2.) That said, Infinity War and Avengers 4 were still filmed back-to-back, and Thanos is confirmed for both movies. There's clearly a strong narrative throughline between the two films.
In the comics, it's become rather trite to say that the next "event" will somehow change the universe forever. In the case of Infinity War, it's true. When the dust settles from these next two Avengers films, the MCU will be forever changed.
An End to the Phased Approach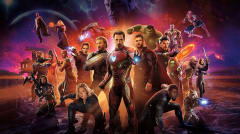 So far, the MCU has followed a "phased" approach. Each phase consists of a series of solo films, which gradually build up to a climactic Avengers movie that unites the heroes against a powerful threat. So far, each phase has expanded the scale and drama of the MCU, and as a result every Avengers movie operates on a bigger scale than the last.
That's becoming a massive logistical challenge. With so many actors involved in the latest Avengers film, juggling all the schedules was something of a nightmare. It's also worth noting that Marvel basically had to put other productions on pause while they shot Infinity War and Avengers 4.
The reality is that the phased approach can't last much longer, because of the ever-increasing scale of the Avengers movies. In keeping with this, Marvel Studios president Kevin Feige has hinted that Avengers 4 will bring an end to Marvel's "phases." With the current 22-movie arc finally completed, Marvel will relax a little and take a different approach. It's currently unclear what that involves, but Feige has indicated Marvel has over 20 films "on the docket," so they're hardly short of ideas.
Whatever Feige's plans may be, it's possible Marvel will never again be able to make a movie with the scale of Infinity War. This film includes almost every Marvel hero introduced in the first decade of the MCU. The screenwriters faced a massive challenge in creating a story that gives as many of these characters as possible a chance to shine. Imagine if the MCU doubles in size over the next 10 years; it will become simply impossible to weave all those characters into a single narrative. This may well be the beginning of the biggest event Marvel ever release on the big screen.
New Lead Heroes
Infinity War and Avengers 4 are a turning point for the MCU. The stars of the first three phases are expected to bow out. Chris Evans, for example, has already confirmed that his time with Marvel is coming to an end. Both Robert Downey Jr. and Chris Hemsworth are believed to be at the end of their respective contracts.
That means it's time for the passing of the torch, with a number of newer heroes stepping up. Benedict Cumberbatch's Doctor Strange clearly plays a major role in Infinity War – he's the only actor who's said they've read the whole script for Infinity War. Tom Holland's Spider-Man seems to be a key player in Infinity War, which is the third in a five-film arc for the character. His second solo movie will then actually launch the post-Phase 3 MCU. And Marvel gambled on the success of Chadwick Boseman's Black Panther, choosing to set much of Infinity War in Wakanda. Given Black Panther's box office success, that decision has proven to be a wise one.
The future of the MCU is far more diverse than the past. Black Panther, after all, was the MCU's first film with a black lead, and Wakanda is as significant for the MCU as New York. Both the Wasp and Captain Marvel will appear in Avengers 4, with Captain Marvel in particular expected to headline at least a trilogy of solo films. And Marvel has finally begun to properly set up a Black Widow solo movie, with a script currently in the works.
A New Cosmic Direction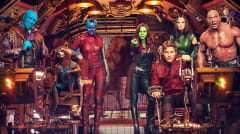 Finally, the future of the MCU clearly lies in the cosmic realms. James Gunn has been working closely with Feige to chart a cosmic future for the MCU, following on from Infinity War and Avengers 4. The Guardians of the Galaxy are clearly part of it, and most fans are expecting a series of spinoffs that explore ideas hinted at in the Guardians films. Guardians of the Galaxy Vol. 2 closed with a post-credits scene that teased the creation of Adam Warlock, one of Marvel's more unusual characters.
Until Infinity War, Marvel has kept its cosmic and Earth-bound adventures relatively separate. Now, they're about to be integrated into a single story. Even street-level superheroes like Spider-Man will get their chance to boot Thanos in the face.
This new cosmic direction has the potential to unlock some tremendous film opportunities. There are already rumors that Marvel is working on an Eternals movie. Other franchises are also available to the House of Ideas, with stories that could center on characters ranging from Nova to the Starbrand. If regulators approve Disney's proposed purchase of the bulk of 21st Century Fox, the cosmic side of the MCU will soon be joined by the Fantastic Four.
Avengers: Infinity War and Avengers 4 are defining moments in the MCU. They're adventures on a scale Marvel may never again be able to match, featuring more characters than any superhero before them; they bring an end to the old "phased" approach in style, and set the scene for something fresh and new. Only time will tell what that actually looks like.
Avengers: Infinity War hits theaters on April 27.