For the past ten years, 65-year-old Irish actor Liam Neeson has been one of the most prolific action stars in Hollywood, starring in some of the biggest and most popular films in the genre, not least the blockbuster Taken franchise. Despite announcing his retirement from action films back in September, Neeson still has a few finished films in his upcoming schedule, including this month's The Commuter, which unites him with director Jaume Collet-Serra for fourth time.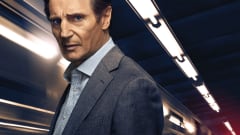 This duo has delivered some thrilling films in their collaboration so far. In honor of their return to the big screen, let's rank their previous collaborations.
3. Unknown
For the majority of his action career, Neeson has played a man in control of his life who, faced with any challenge, can come up with a quick solution to his problem. The debut collaboration between Neeson and Collet-Serra, however, saw his character jumping one hurdle after another in a mystery he can't seem to solve. Neeson plays a biochemist in Berlin who falls into a coma for four days after a car accident. When he awakens, not only has another man stolen his identity, but even his wife doesn't recognize him. While the resolution to the mystery wasn't nearly as interesting as the buildup, Collet-Serra leveraged stylish direction to help evoke Neeson's confused and disturbed mentality as his life spirals further out of his hands. With a solidly powerful lead performance and some thrilling action sequences, this debut showed promise for their future together.
2. Run All Night
Following the widely-loved Taken, Neeson was for a time constantly seen as the father rescuing his child. In 2015's Run All Night he returns to this successful formula for a familiar but thrilling film. Neeson plays a former Irish mob enforcer struggling in life as he's haunted by his past. He helps his estranged son, who witnesses a drug deal gone wrong, and kills his former boss and closest friend's son in order to save his own. Despite his son's hatred of him, the young man reluctantly agrees to accept his father's help to evade both the mob and a skilled assassin. While the story had a few too many subplots concerning drug deals with Albanian smugglers and crooked cops, it still delivered an energetic experience that featured a truly mature performance from Neeson and some hard-hitting action that helps it overcome most of its issues.
1. Non-Stop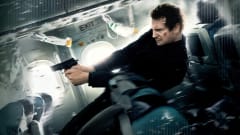 Being stuck in a tube at 40,000 feet, traveling at over 500 miles per hour, is a situation already full of potential for disaster. The idea that the one man assigned to protect those in the air is unable to pinpoint a potential threat is is even more off-putting. This concept plays out in Collet-Serra and Neeson's second collaboration, which features the star as air marshal Bill Marks. Text messages sent to the lawman's secure phone threaten to kill a passenger every 20 minutes until $150 million is transferred into a bank account. Thanks to a combination of some of Collet-Serra's most stylish direction, a mystery that keeps the viewer guessing all the way to the end, thrilling action in a claustrophobic setting and brilliant performances from not just Neeson, but also the supporting cast members, Non-Stop is the duo's most entertaining and compelling collaboration so far.
The Commuter hits theaters January 12.