Patty Jenkins may have only directed three movies (so far), but the filmmaker behind WONDER WOMAN is a legitimate superstar. Few filmmakers have enjoyed the level of acclaim and success that Jenkins has garnered with only a handful of credits to her name. That's a testament to her awesome talents.
With WONDER WOMAN 1984 on the horizon (it comes to theatres on June 5, 2020), we're looking back at Jenkins' body of work, from her breakout directorial debut to her television success. And, of course, we recall how she brought one of the greatest comic book heroes to life in an incredible, record-breaking film.
A Monster Breakout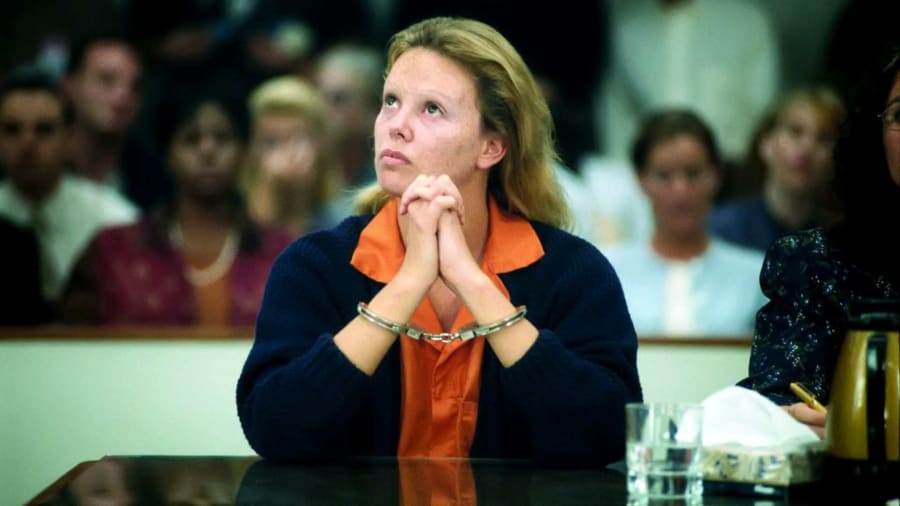 In 2003, years before our current obsession with true crime fully flowered, the first movie by Patty Jenkins told the story of the notorious Aileen Wuornos, one of only a few female serial killers in history. Wuornos was a former sex worker who killed several men in the 1980s and '90s before she was apprehended; she was executed in Florida in 2002. Charlize Theron starred, and the glamorous star underwent an extreme transformation to become nearly unrecognizable in the lead role — and delivered one of her greatest performances.
MONSTER was beloved by critics and audiences alike, thanks in large part to the surprisingly sympathetic storytelling from Jenkins. She crafted a sensitive depiction of the life of a woman who wasn't exactly easy to sympathize with. Theron's performance earned her several awards, including the Oscar® for Best Actress.
Despite all of the acclaim, it would be several years before Jenkins directed another movie, but not for lack of trying. In the intervening years, Jenkins was attached to direct a few projects, including I AM SUPERMAN, starring Ryan Gosling, and Marvel's THOR: THE DARK WORLD. She left that sequel after just a couple of months over "creative differences" and was replaced by "Game of Thrones" director Alan Taylor.
Small Screen Success
After directing episodes of "Arrested Development" and "Entourage" in the early 2000s, and directing a segment of the Lifetime TV movie FIVE, Jenkins signed on for AMC's "The Killing." Based on a hit Danish television series, "The Killing" followed two homicide detectives (Mireille Enos and Joel Kinnaman) as they investigate a string of violent cases.
Jenkins directed the pilot episode of the first season, helping to set the look and feel of the series, which was set around the Pacific Northwest — similar to cult favorite "Twin Peaks," which inspired the first season. Jenkins was not a producer on the series or heavily involved, but it was her directing work on the pilot that gave "The Killing" such a strong start and turned it into must-see TV. In fact, Jenkins directed two of the series' best episodes, eventually returning for the second season finale, "What I Know."
Wonder Woman and Beyond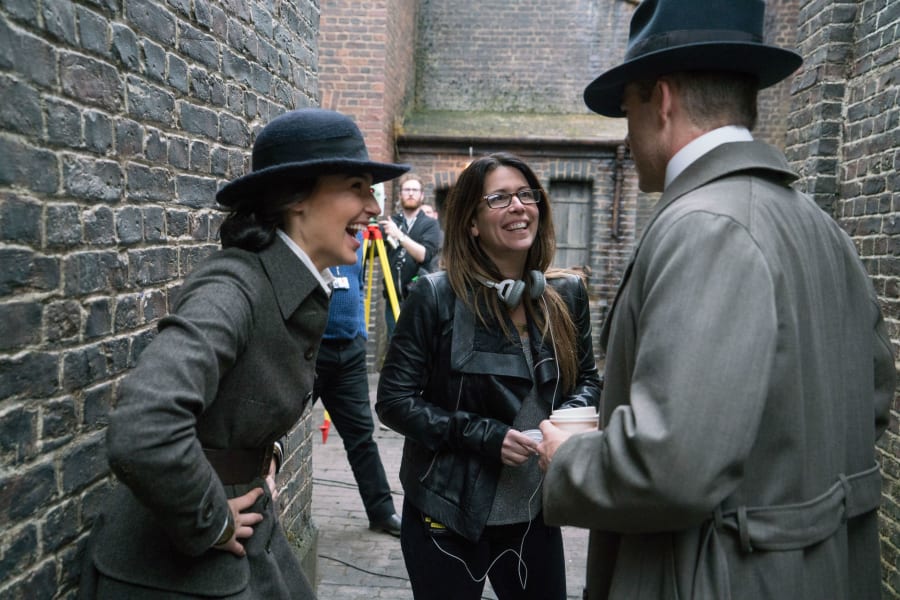 In 2015, Jenkins finally got the chance to fulfill a lifelong dream when she signed on to direct DC's WONDER WOMAN movie, starring Gal Gadot as the super-powered superhero. It technically wasn't Jenkins' first brush with the world of superheroes: As a child, she had been drawn to SUPERMAN, starring Christopher Reeve, and the first short film Jenkins directed, VELOCITY RULES, was a clever twist on superhero stories.
Upon release in 2017, WONDER WOMAN became a worldwide hit. There were few comic book movies about female characters and even fewer comic book movies directed by women. Audiences were eager to see a good female superhero movie. WONDER WOMAN was better than good; it was great — and it reminded studios that Patty Jenkins is extremely talented.
It didn't take long for Jenkins to sign on to direct the sequel, WONDER WOMAN 1984, which will follow Gadot's character into the 1980s, to face a new villain and (evidently) reunite with the not-so-dead Steve Trevor (Chris Pine). In between WONDER WOMAN movies, Jenkins returned to two very familiar worlds, true crime and television, to direct and produce "I Am the Night", a crime series that deals with the infamous Black Dahlia murder case. The six-episode limited series reunited Jenkins and Pine, perhaps helping pave the way for his reappearance in the superhero sequel.
WONDER WOMAN 1984 comes to AMC on June 5, 2020.