The backwoods thriller isn't always reputable, but it is often powerful. Whether you're looking at the raw nastiness of DELIVERANCE or the more nuanced story of WINTER'S BONE, films that trade in isolated communities cut off from modern society have a unique appeal that nothing else can match.
THEM THAT FOLLOW, from Britt Poulton and Dan Madison Savage, who wrote and directed together, is a very specific new spin on the backwoods thriller. The film goes deep into Appalachia, where it finds a small community bound together by religious practices that are far from the norm. While films in the genre aren't always kind to the communities they depict, THEM THAT FOLLOW rewrites standards by asking us to take the snake-handling characters at face value. 
The Serpent's Test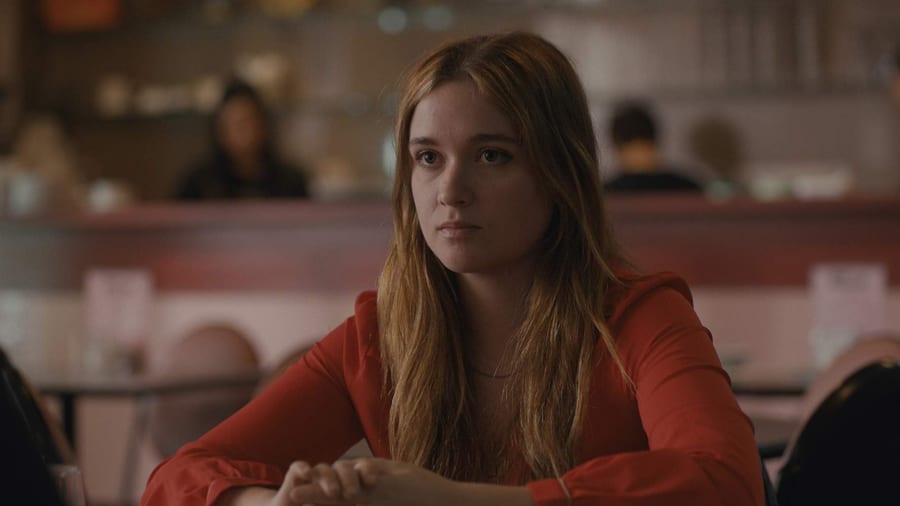 The Pentecostal congregation at the heart of the film takes the Bible very literally and puts the lives of parishioners in the hands of God. Far up a mountain is a community of no more than a few dozen people, organized around the powerfully commanding Reverend Lemuel, played by Walton Goggins ("Justified"). Lemuel tests the faith and purity of those in his congregation by exposing them to poisonous snakes. A bite is actually welcome, because it is a chance to prove that God is on the side of the bitten — if the person recovers, their sins are forgiven. And if they don't … well. 
There's a fanaticism at play and even a current of criminal behavior. The snake-handling faith is technically outlawed — the state doesn't appreciate how some people are not saved by the Lord after being bitten. But the Reverend's daughter, Mara, played by Alice Englert (above, in "Top of the Lake"), helps show how there's still a vibrant life even in this tight-knit pocket of outsiders. Mara believes. She's a faithful member of her father's church, with the snakes and the strangely beautiful chapel and its neon cross.
Mara is likely to marry the devout young Garret, played by Lewis Pullman, who was so great in BAD TIMES AT THE EL ROYALE. But she has a secret that could destroy the bond with her father — or put her in a position to be tested by the snakes. Even her best friend, Dilly (Kaitlyn Dever), might not be a safe sounding board for what Mara is hiding.
The Explosion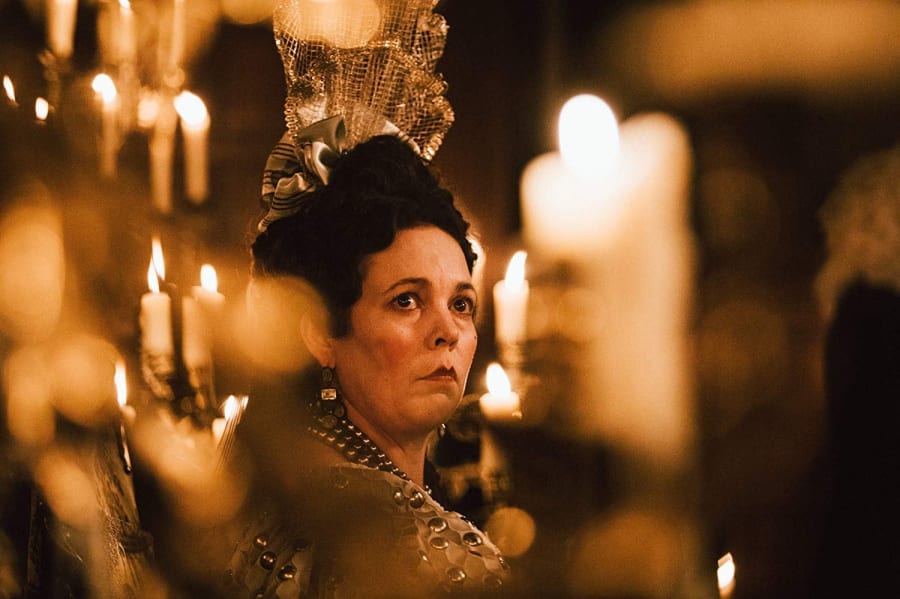 Meanwhile, young Augie (Thomas Mann) isn't nearly as convinced by the faith of those around him. His fiery parents, played by Jim Gaffigan and Oscar® winner Olivia Colman, are pushing Augie away from the church and community.  
THEM THAT FOLLOW takes a slow path toward its conclusion. But with snakes and devout fervor in play, not to mention a handful of secrets and lies, the film has all of the ingredients for an explosive cocktail. The directors do not avoid what's coming; when a story about an outsider community sets up a situation where everything threatens to break down, they know we need to see it happen.
But even when the fuse is lit, THEM THAT FOLLOW does not veer into crass exploitation. This isn't a film about mocking or laughing at the people who have chosen to make a life far out in the back country. It respects them and their faith. That makes for a very different viewing experience than most thrillers, which merely treat their most iconoclastic subjects as fodder for moralizing or murder. With strong performances to bring this community to life, this is a walk into the back woods that you're not likely to forget.
THEM THAT FOLLOW opens on August 2.