On the big screen, the DC Universe has swum through some troubled waters, even with hits like WONDER WOMAN and SUICIDE SQUAD. Fortunately, it looks like AQUAMAN, opening December 14, could catch a new wave of success.
Aquaman has typically been an underrated hero. Even the trailers make that point, with bullies mocking the guy. "Arthur is talking to fish!" But Arthur Curry is one of DC's most powerful champions. His ability to "talk to fish" is really an intimate bond with all life, and he's a physical powerhouse who can trade blows with Superman.
Marvel Studios has already proved that a franchise doesn't need big-name characters. Nobody had heard of The Guardians of the Galaxy until James Gunn made viewers care about a walking tree and a talking raccoon. Now it's DC's time to show audiences something new, with AQUAMAN.
The Power Team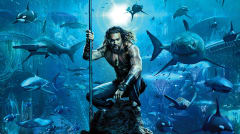 Let's start with the stars. Jason Momoa is a tremendous actor, and his version of Aquaman is a fascinating, conflicted figure. He's a strange blend of pirate and sea king. Momoa admits that he related strongly to the hero. "I love Iowa, but I just didn't fit in," he explained in an interview with Entertainment Weekly. "If you're a Hawaiian kid in Iowa, you're kind of a fish out of water. Then I went back to Hawaii and I got ostracized there too… So I think it's easy to relate with Arthur Curry, not really being accepted here and not really being accepted there."
Hilariously, Momoa got the job because he was invited to audition for Batman. As he explained, "in the meeting, I just played it as if Batman had died in an alley and some thug picked up his suit and put it on. I just played him as a smart ass, jaded and sarcastic." That's when Zack Snyder had the idea of hiring Momoa as Aquaman.
Meanwhile, Amber Heard plays Mera. It's important that the Atlantean Princess feels like more than just a love interest. She has to be a powerhouse in her own right. In the trailers, for all the flirtation between Arthur and Mera, it truly comes across as a partnership of equals. These are heroes who can inspire.
A Whole New World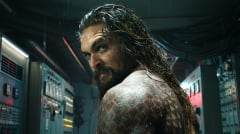 The design of Atlantis is stunning. It's a beautiful blend of comic book concepts and sea life found around coral reefs. It honestly looks as though the city is built into the side of a reef. "It's like STAR WARS," Momoa told Collider. "It's just a world we haven't seen before."
The extensive world-building means AQUAMAN can be compared to BLACK PANTHER. It's an opportunity for DC to introduce viewers to an entirely new undersea world. The region is inhabited by demons and monsters such as the Trench. It's got the power-hungry would-be monarch Orm, and a whole society of warriors and scientists.
Fictional science takes advantage of the world below the surface. Atlantean technology seems more advanced than human science, and has taken a different direction from our tech. There's a heavy emphasis on pneumatic devices, and a stress on avoiding pollution. After all, the Atlanteans have to live in any pollution they generate!
AQUAMAN Stands Alone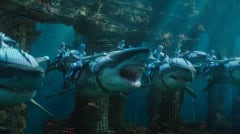 The first wave of DC films shouldered individual stories while laying the groundwork for a shared cinematic universe. With AQUAMAN, experienced horror director James Wan has produced a film that stands on its own two feet. There are still plans for the future of the franchise. Yahya Abdul-Mateen II has been signed up for multiple films as Black Manta, for instance. But they don't define the shape of this film. AQUAMAN stands alone, allowing Wan to tell a single, focused story.
The story seems to be about Atlantis as much as Arthur Curry. It will dive deep into the history and heritage of the Undersea Kingdom, and reveal the Seven Tribes in all their glory. Arthur will have to find the truth behind Atlantis's legends, and retrieve the Trident of Atlan, first king of Atlantis.
If this film is about Arthur Curry truly becoming Aquaman, it's also about just what it means to be Atlantean. The soul of Atlantis will be laid bare – and that's sure to make for a fantastic story.
AQUAMAN opens on December 14.