This April, our favorite demon is back in HELLBOY! Played by David Harbour from "Stranger Things," the reboot features new friends, new foes and a brand-new director: Neil Marshall.
Whether or not you know this British filmmaker's name, just trust us: You've definitely been a fan of his work on screens both big and small. Here are all of the reasons why we love Neil Marshall — and why you'll love him, too. 
Cult Favorite to Horror Classic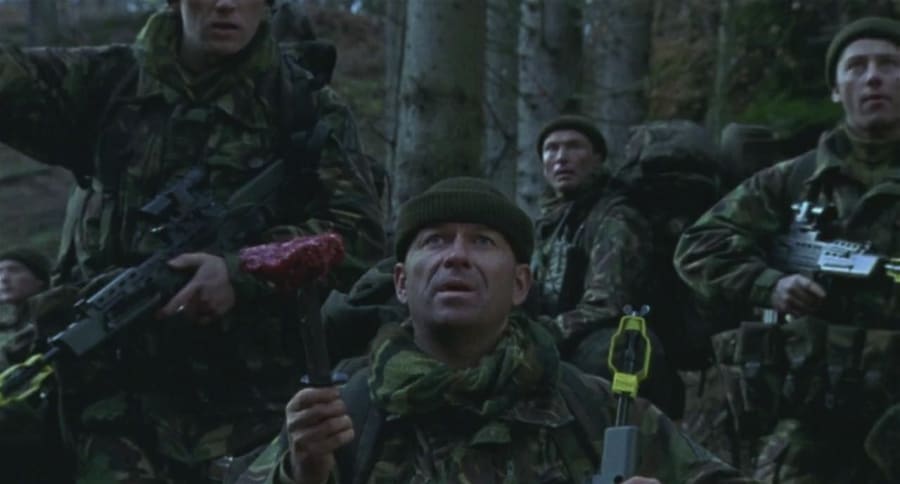 Like most of us, Neil Marshall was a huge fan of Steven Spielberg's movie RAIDERS OF THE LOST ARK — so much so that it inspired him to become a filmmaker. After attending film school in Newcastle, Marshall worked as an editor in the early '90s before landing his first big gig as the writer and editor of the 1998 British action flick KILLING TIME. 
Just four years later, Marshall made his directorial debut with DOG SOLDIERS, a horror comedy about a squad of British soldiers whose routine mission turns into a nightmare when they're hunted by werewolves. The movie became a cult hit and helped establish Marshall as a rising star in the film world. Then came his 2005 survival thriller THE DESCENT, about a thrill-seeking group of women who decide to explore a cave — only to find horrific creatures lurking within. THE DESCENT was absolutely terrifying. It became a huge horror hit, making fans eager to see what Marshall would do next.
Transition to Television 
After THE DESCENT (above), Marshall directed another cult favorite. DOOMSDAY is an apocalyptic sci-fi action flick set in a future Scotland, which has been quarantined by a virus. Rhona Mitra stars as the leader of a team sent from London to find a cure. She winds up leading them into an all-out war with the remaining survivors. Shortly after, Marshall made CENTURION, a historical action flick starring Michael Fassbender and Dominic West as Roman soldiers hunted by indigenous peoples in ancient Scotland.
Soon after, Marshall took to television, where he directed some of the best and most pivotal episodes of "Game of Thrones." Marshall's credits on the hit HBO series include famous episodes like "Blackwater" and "The Watchers on the Wall." When Marshall's name is attached, expect an awesome, action-packed episode. The director went on to tackle episodes of "Hannibal," "Black Sails," "Timeless" and "Westworld," before spearheading the Netflix reboot of "Lost in Space." In addition to executive producing the sci-fi series, which premiered in 2018, Marshall also directed two episodes.
Back to the Big Screen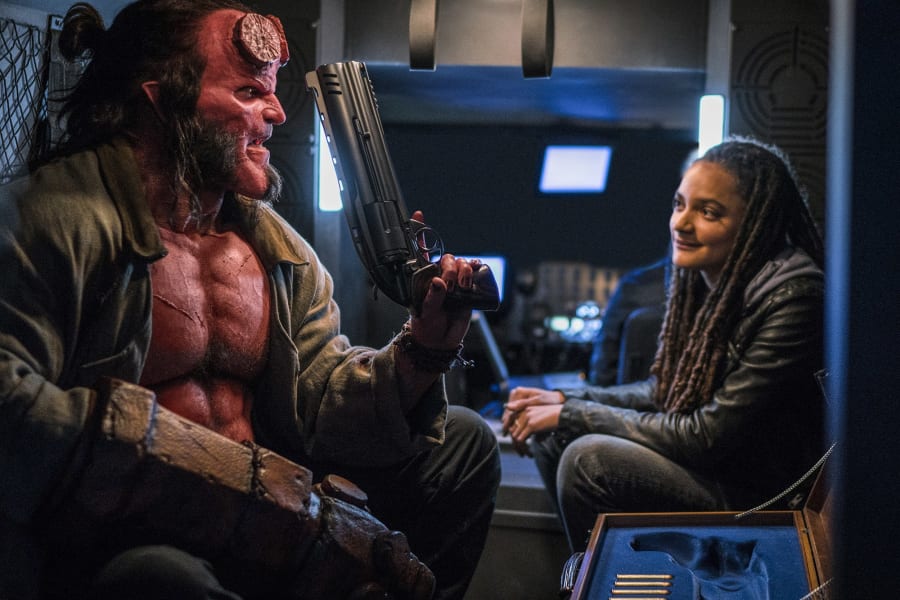 Fans of both Marshall and Hellboy were thrilled to learn that the filmmaker would direct a reboot of HELLBOY, based on the acclaimed graphic novels by Mike Mignola. Marshall's version has nothing to do with the Guillermo del Toro HELLBOY movies, but it does have the blessing of del Toro and the previous big red guy: Ron Perlman. 
As promised by Marshall, the new HELLBOY will be an R-rated affair, which is more in keeping with the comics. David Harbour takes on the title role in the film as a powerful demon who works for a secret government organization known as the Bureau for Paranormal Research and Defense. The film co-stars Sasha Lane (AMERICAN HONEY) as a woman with witch-like powers, Daniel Dae Kim ("Lost") as a BPRD agent with the ability to turn into a jaguar, Ian McShane (JOHN WICK) as Hellboy's adoptive father and founder of the BPRD, and Milla Jovovich (RESIDENT EVIL) as a villainous sorceress.
HELLBOY comes to theatres on April 12.