AMC Stubs® has options to reward every movie fan. We offer 3 tiers of membership, so you can pick the perks that work for you.
SELECT A TAB TO LEARN MORE
See Up to 3 Movies Every Week
AMC Stubs A-List
With AMC Stubs A-List, it's easy to make FREE online reservations anytime for up to 3 movies every week. Choose any format, including IMAX® and Dolby Cinema.
There are no blackout dates. You could have a triple feature in one day, or watch movies throughout the week. If you really, really like a movie, watch it again and again. Your benefits reset every Friday, so you can check out the latest movies every week at any AMC near you.
Our plan prices are determined by geography and may vary by location.
Questions? The answer may be in our FAQs.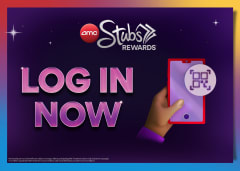 AMC STUBS MEMBERS:
Sign in to Get All Your Points & Perks
Earn points on your online purchases by logging in to your account before checking out. At the theatre, scan your digital AMC Stubs card whenever you check out. Receive a $5 reward for every 5,000 points.
Reserve Tickets with Other A-Listers
A-List Entourage makes it's easier than ever to make movie reservations with other A-Listers! Invite them to join your A-List Entourage and you may make reservations on one another's behalf.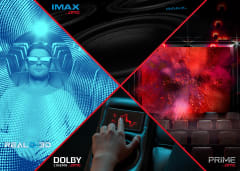 Choose Dolby Cinema, IMAX and More
Watch movies in any format, including Dolby Cinema, IMAX, RealD 3D, PRIME or 2D digital – because A-Listers never compromise.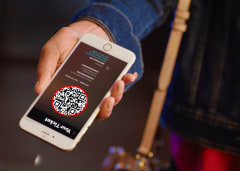 Make FREE Online Reservations
Reserve a ticket online or at the box office for FREE as soon as it becomes available, even for the biggest blockbuster on opening night. Hold up to 3 reservations at any time.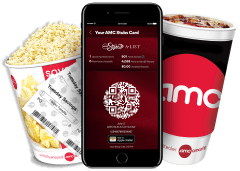 Indulge in Premiere Perks
AMC Stubs Premiere™ benefits are complimentary for A-Listers. Enjoy 10% back on food and drink purchases, FREE size upgrades on popcorn and fountain drinks and priority lanes at the box office and concessions.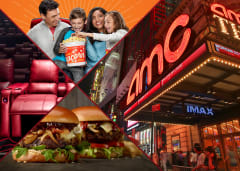 Choose Any AMC Near You
Visit AMC®, AMC DINE-IN™ or AMC CLASSIC® locations. Our theatres are 'your' theatres.
Looking for more info?
Visit our AMC Stubs A-List Frequently Asked Questions or view the AMC Stubs A-List Terms & Conditions.
Membership terms and benefits are subject to change. Valid at participating AMC Theatres locations only. Three-month commitment period required upon initial enrollment. Monthly recurring charge until cancellation. If you cancel during the three-month commitment, you will be charged immediately for the remaining initial commitment period and your membership benefits will continue until the end of the initial commitment. Check individual showtimes for details. Exclusions may apply. Click here for an overview of benefits and complete list of applicable terms and conditions.
Dolby® and Dolby Cinema® are registered trademarks of Dolby Laboratories. IMAX® is a registered trademark of IMAX Corporation. © 2018 RealD Inc. All rights reserved BigD® is a registered trademark of American Multi-Cinema, Inc. PRIME at AMC® is a registered trademark of American Multi-Cinema, Inc.