Every year around this time, the eyes of the Hollywood community turn north to the Canadian city of Toronto, which becomes the mecca for all things cinematic during the 10-day Toronto International Film Festival (TIFF). Whether you are a devoted Oscar® tracker, a red-carpet-seeking celebrity enthusiast or a student of the independent film market, you will find all sorts of films that satisfy multiple tastes as part of the annual TIFF slate.
Hoping to get a jump-start on all of the exciting movies that will be coming to theatres between now and the end of the year, AMC will trek to Toronto and cover TIFF as only we can. This means seeing Oscar contenders early, and any conversation about movies that are hoping to build some awards buzz in Canada has to begin with A STAR IS BORN.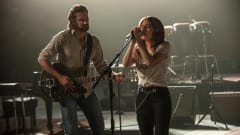 It's possible that you have seen A STAR IS BORN before — previous versions have been built around the talents of Barbra Streisand (in 1976) and Judy Garland (in 1954). But for the first time, the title role of the gifted songwriter will be played by pop-music sensation Lady Gaga, and that alone should be worth the price of admission. We will also be paying attention to A STAR IS BORN at TIFF because it marks the directorial debut of Bradley Cooper (THE HANGOVER, AMERICAN SNIPER), who'll pull double duty as filmmaker and Gaga's co-star/love interest. Will they make beautiful music together?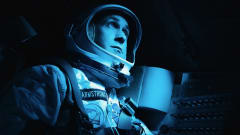 Hollywood's Hottest Stars and Films
Famous singers aren't your thing? How about famous astronauts — and the famous actors hired to portray them? Fresh off the success of the musical hit LA LA LAND, director Damien Chazelle and his leading man, Ryan Gosling, will be bringing their moon-landing thriller, FIRST MAN, to TIFF, and it will be a larger-than-life spectacle, for various reasons. First, any time Gosling returns to his native Canada, he packs red carpets with lifelong fans eager to show support (and snap a photograph). But FIRST MAN will also receive a special IMAX® screening at the Ontario Cinesphere, and we will be in attendance, making us one of the first people to see Chazelle's upcoming film in this majestic format. Look for our reactions immediately following the movie.
As you can tell, Toronto plays host to the biggest movie stars on the planet for these 10 days in September. In addition to Lady Gaga and Ryan Gosling, we are looking forward to seeing new movies starring Julia Roberts (BEN IS BACK), Jake Gyllenhaal (THE SISTERS BROTHERS), Keira Knightley (COLETTE), Steve Carell (BEAUTIFUL BOY), Viola Davis (WIDOWS), Hugh Jackman (THE FRONT RUNNER), and Nicole Kidman (DESTROYER).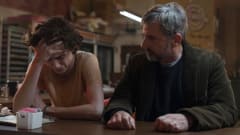 Don't think that TIFF is limited to stuffy, period-set Oscar fare, though. The offerings on display at TIFF span the globe, dabbling in stimulating documentaries, challenging foreign films, wildly entertaining comedies and heartbreaking love stories. And for audiences seeking a shock, they only have to look to the famous Midnight Madness programming at the fest, which is highlighted this year by two high-profile debuts from major studio sequels.
Midnight Madness Premieres
Midnight Madness kicks off this year with the world premiere of Shane Black's THE PREDATOR. And we're excited for two main reasons: It's the first new PREDATOR movie since 2010's PREDATORS, starring Adrien Brody, and it's from the mind of Shane Black, the madman behind LETHAL WEAPON, IRON MAN 3, THE NICE GUYS and KISS KISS BANG BANG. If anyone can bring the Predator mythology into the modern age, it's Black, and he has an exciting cast to help him on his journey.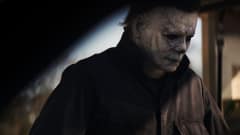 Also returning to the big screen after a multiyear hiatus will be Michael Myers, the silent, stalking psychopath who hunts Laurie Strode (Jamie Lee Curtis) in HALLOWEEN. The difference this time out is that director David Gordon Green and co-writer Danny McBride have cooked up a concept that eliminates all of the existing sequels in the HALLOWEEN series and only follows up John Carpenter's legendary original flick. This, too, will be screened as part of the Midnight Madness slate, and AMC Theatres will be front and center, ready to react.
So, whether you are looking for A-listers, Oscar contenders or just a sneak peek at the thrilling motion pictures that will be coming to an AMC theatre near you, make sure to stay tuned to our blog and all of our social channels as we bring the 2018 Toronto International Film Festival directly to you, no matter where you may be.